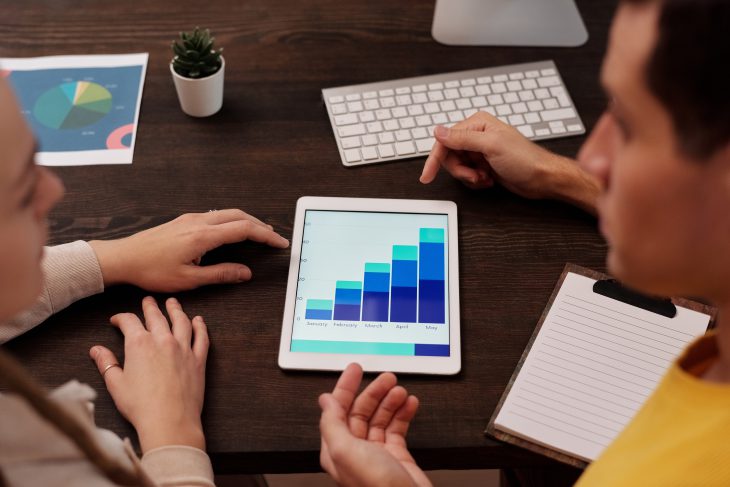 Upskilling Employees to No-Code Developers
No-code has seen a lot of growth recently as a way for employers to quickly and cost effectively upskill their employees. Of course, being away from their onsite office has left some staff without the usual means of completing their tasks and no-code was an effective way to bridge the skills gap. Employees generally do not have experience with coding or sufficient time to learn as they try to deliver the work that their normal role demands, which is the key driving force of why no-code has become so popular.
Developers and Citizen Developers
There are programmers who have recognised the potential of no-code platforms and master several platforms such as Zapier, Airtable, Bubble, Salesforce, and Jotform Tables. They offer their platform expertise to customers, and the software mentioned above can be used for web app development. No code platforms can also be developed for more specific reasons such as email marketing, automating workflows, survey creation, graphic design, and customer relationship management (CRM) platforms.
There are also citizen developers, people who do not have any experience with the more traditional form of coding involving programming languages like HTML, JavaScript, and CSS. They build apps on the platforms mentioned above to make their processes more efficient around the office, making their workflow easier and yielding higher results.
The growth of No-Code
According to Forrester, the no-code market will grow from $3.8 billion in 2017 to $21.2 billion in 2022. Again with so many people working from home businesses needed a way to keep productivity high while working remotely and no-code was the answer for many. The learning curve is not as steep as traditional programming, with drag-and-drop components and further innovations, solutions can be achieved quicker than normal which resulted in the co-code boom.
Emergen Research reports that Small and Medium Enterprises (SMEs) are the largest users of no-code platforms and stretches across a wide variety of industries such as construction, finance, oil & gas, the service sector, manufacturing, and logistics. Collaboration and communication, producing and sharing checklists, outsourcing and insourcing talent, and exporting analytics to better the business as a whole.
Development issues solved by the use of No-Code
Training staff in the use of traditional programming can be difficult as there are more factors to consider as you develop your apps from scratch and will require further training to fix these issues. Even with coding courses that last weeks or months there is still so much to learn even when the course itself is complete. No-Code has a whole host of resources to learn fast, you can even create your own user's guide if you feel the need. It will be easier to train staff and have them produce no-code web apps to help your business grow if there is a plan in place.
The following considerations are key to developing good software applications and these should already be provided out of the box of your no-code solution.
Bloated software - your software gets noticeably slower, uses up more of your memory and puts more demand on hardware. If an update comes out then the improvements will not be as steady and your build will be exposed to feature creep.
Search Engine Optimization (SEO)- It is important to get to grips with SEO metrics in order to see how your app is performing on the market, who is buying and who isn't. This may be built into the app with an integration but there are platforms that can get around this (particularly if you are running an app) like SEM Rush, TopVisor, and Google Trends.
Unique Designs- Making an app your own can be difficult if you do not have an understanding of front-end and back-end development but with No-code platforms they offer a wide array of components, templates, and integrations to make something that is uniquely your own. Platforms like Powform even enable you to use your own branding to take personalisation another step further.
Speed- Without no code, the developer might have to host the app, a web app, through a website which will have to be brought up to speed to operate effectively. If they are developing a native app they will have to pass the standards of iOS or Android app stores to have their app published. This is time consuming and expensive, with a no code web platform there will be a high level of speed from anywhere around the world (providing there is an adequate Wi-Fi source/data plan in place).
Security- Having your app assessed by security experts is costly and you will have to add the recommendations that they give to you in order to make your apps safe and protect any sensitive data that your system houses. With No-Code solutions, these security measures are already in place. 
Cloud Services- Building your own cloud or even connecting to a third party service, No-Code solutions can generally be integrated with your preferred cloud service with some additional support. 
Can Powform be the No-Code platform for your business?
Powform has a number of benefits that make our no-code platform a perfect choice for many businesses who want high performing web apps. There is a misconception that because a no code app is drag-and-drop that it cannot be sophisticated, but Powform provides different options that are on par with the creations of an experienced developer.
At Powform we offer many bespoke integration so you will be able to use our high performing no-code platform to build your own web apps and have the benefit of using your favorite third party integrations.This can maintain application development simplicity while offering a high number of 3rd party options for your business.
No-Code developers struggle with maintaining a simple design on their platform.. Powform allows no-code developers to apply company branding to their web apps.
Developers struggle with developing proper scalability, Powform grows with your business and is suitable for small to medium enterprises and even large scale organizations.
Powform does not hold onto a company's data. The data generated on Powform can be stored in-house on your side or integrated with 3rd party services and from there can be used to inform business decisions.
For payment collection we have our handy payment component which can be drag-and-dropped into your online form. From there your customer can make a payment with PayPal/debit card/credit card. Your service can be streamlined, customers only answer a few simple questions and make payment through the app link that you provide or through the link that they click on through your social media or website. This will streamline your customer journey and provide a fast checkout service.
You do not have to change your legacy server (the server you have worked from from the start) to fit Powform as it will fit your business needs. This can get expensive very quickly, so Powform adapts to the environment it's put in and not the other way around.
Powform's conditional logic can make for a complex app design which results in a more meaningful experience for your customers. They will see only the questions that are relevant to them and minimize time spent reading and evaluating questions. Some no-code platforms are missing that level of sophistication that can have business owners look elsewhere for solutions.
We provide support to our customers, if you need additional integrations or just input on the flow of your apps and strategies on how to implement we provide it at no extra charge. Businesses may feel overwhelmed by the lack of support during the development of their no-code apps and give up, Powform recognises that just because no-code makes it easier to build apps there is still some figuring out to do where the app blueprint is concerned.
There are challenges with everything, no-code is not an exception. Powform has been designed to be smooth and fast, offering an experience that is both simple and sophisticated with a high level of development across all our components. There are unforeseen obstacles in everyday business life, and you will often need a solution fast. Build and launch the same day with Powform.
Highly Configurable - No Coding
Build professional and fast branded e-commerce and customer data collection web apps, no coding experience needed. Scalable solutions that can be built and integrated into your business in minutes.

Powform enables you to create branded, interactive, multi-feature apps for mobile and desktop browsers, including all the smart features you need collect customer data and payments. With the addition of conditional logic you can provide a more tailored experience for your customers. Our managed secure database allows you to store and analyse all submitted web app data.
Get Started Now