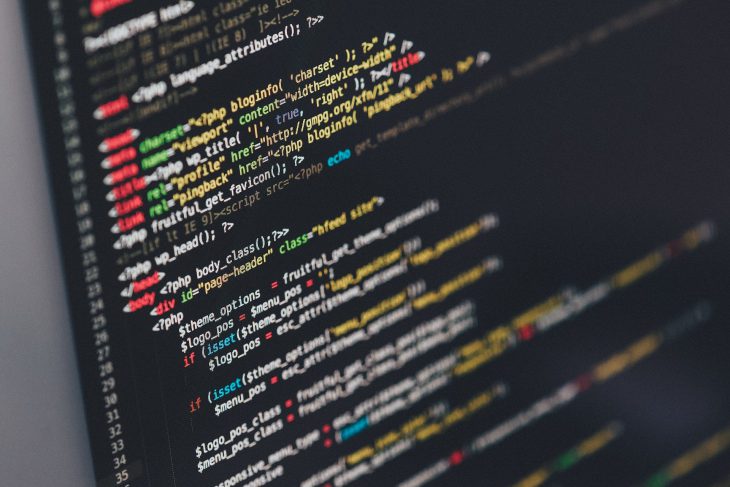 What is no-code software development?
No-code or low-code platforms help people to build apps and tools without any coding experience. These environments allow businesses to add digital capability to their processes and workflows without needing a team of experienced programmers.
No-code platforms are removing the barrier for SMEs, startups, and entrepreneurs to get started in software development. Demand for them is accelerating, but it's not just smaller businesses that find low-code development exciting. More and more enterprise-level organisations are reaping the benefits of codeless development.
According to Gartner, 80% of tech will be built outside of IT teams by 2024
Whatever your background and expertise, you can work on projects with no prior knowledge of Python, C++, Go, Swift, HTML, CSS, or JavaScript! Read on to discover the main benefits of no-code software development.
Fast, cost-effective development
Time is money, and a no-code platform can save you both.
By using a platform, you're not coding your idea from scratch. The building blocks already exist, all you have to worry about is the actual capabilities your app or tool should have. Bring together what you require, test it, tweak it, and you're ready to go.
This way of developing apps is amazingly fast, and changes can be made almost instantaneously. No-code offers the kind of fast-moving, quick-thinking technology that modern businesses need to stay agile and respond to their markets.
You save the costs associated with hiring back-end and front-end developers, meaning the team can focus on the content, usability, and end result of your app instead. You also won't need data analysts, cloud specialists, or security experts.
In addition, you can skip the costs typically associated with maintaining software. Hosting (or servers), updates, changes, patches, and security are all built-in features of no-code platforms, and you therefore won't have to allocate budget or people to these tasks.
Easy to learn and easy to use
No-code and low-code platforms are designed with non-developer use in mind. Whichever one you choose to use, you'll find that a lot of thought has gone into making them easy to use. Features like drag and drop builders, templates to get you started quickly, and plenty of detailed help articles will make sure you're working away in no time.
You can test out your idea by getting a minimum viable product (MVP) published in minutes and then send it to a focus group for testing or get feedback from your colleagues. Make your changes and publish your updated version straight away.
As your business needs change, so can your app. Make incremental changes over time to continuously improve your product and drive innovation in your organisation. This ability to move quickly and stress-test real prototypes makes no-code platforms ideal for entrepreneurial ventures and side-projects too.
Collaborative development environments
Another thing that singles out no-code and low-code platforms is their ability to enable collaboration.
With traditional development, you usually need experienced product developers in place who can interpret the needs of the business and communicate it to the development team, then interpret their responses back into the business. With a codeless platform, the team structure is much flatter, and anyone can get involved.
Thanks to no-code, you can pull a wider range of colleagues into the project and make it even better with their suggestions and contributions. Give team members access to the platform at a level that suits you and withdraw it when you need to.
Is no-code right for your project?
So, what kind of app or tool could you build with a no-code or low-code platform? The answer is almost anything, although for more complex tools you will also want support from a developer – of direct support from the platform if they offer it.
Some simple projects you might be interested in getting started with are:
Booking/reservation engines
KPI data dashboards
Customer relationship management (CRM)
Websites
Project management boards
Self-service leave request interfaces
Because they are used by such a varied client base, no-code platforms make it their business to stay at the cutting edge of development. You'll find they are continually releasing new capabilities or integrations, which means your app can too. Gain a competitive edge by delighting your customers with innovative web apps or tools.
PowForm is a no-code online form builder that allows you to create a web app for business-critical jobs such as taking bookings or payments. It's great for any tool that requires people to enter data – whether that's you, your colleagues, or your users. Take a look at the features PowForm comes with and start experimenting with your own no-code app today!
Highly Configurable - No Coding
Build professional and fast branded e-commerce and customer data collection web apps, no coding experience needed. Scalable solutions that can be built and integrated into your business in minutes.

Powform enables you to create branded, interactive, multi-feature apps for mobile and desktop browsers, including all the smart features you need collect customer data and payments. With the addition of conditional logic you can provide a more tailored experience for your customers. Our managed secure database allows you to store and analyse all submitted web app data.
Get Started Now