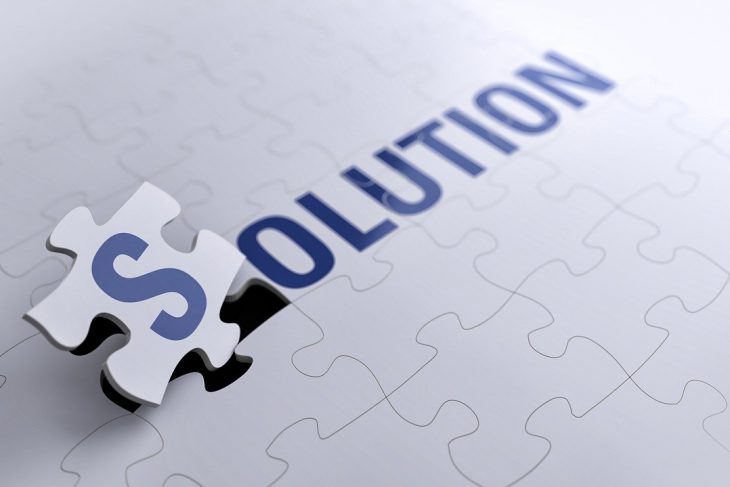 Close the skills gap: use no-code platforms to run your business
Do you need to develop a web app but don't have in-house developers? There is a global shortage of coders and that's a problem because the online world is evolving fast and businesses are digitalising in ways we have never experienced before. In 2021, Forbes reported that over a decade of progress will be crammed into the next two years. 
What's the solution to this skills gap? More and more companies are discovering the speed, ease, and cost-effectiveness of no-code and low-code platforms. They make digital transformation achievable for businesses of any size, and employees can upskill relatively quickly. Here's why no-code could be the solution your business has been seeking!
The growth of no-code development
According to Forrester, the no-code market will grow from $3.8 billion in 2017 to $21.2 billion in 2022. With many people working from home, businesses needed a way to keep productivity levels up, and no-code was the answer for many. The learning curve is not nearly as steep as traditional programming, with most no-code platforms having drag-and-drop components, templates, and add-ons to help people create their solutions even faster.
Emergen Research reports that small and medium enterprises (SMEs) are the largest users of no-code platforms - across a wide variety of industries such as construction, finance, oil and gas, the service sector, manufacturing, and logistics. Some of the most common uses of no-code platforms are for collaboration and communication, producing and sharing checklists, outsourcing and insourcing talent, and exporting analytics. 
Good coders have spent years honing their skills. While some have learned on the job, many will have studied in an academic environment and may have bachelor's or master's degrees. Added to this is the scarcity of developers worldwide, meaning they expect very competitive salary packages. This puts them out of reach for a typical SME. The alternative, outsourcing, isn't attractive to many SMEs because they lack the project management experience to guide such development projects, which often leads to spiralling costs and unfinished or unsuitable software/apps.
Given these typical scenarios, it's no surprise that no-code and low-code solutions have become the go-to for businesses.
The rise of no-code developers and citizen developers
There are programmers who have recognised the potential of no-code and master several platforms such as Zapier, Airtable, Bubble, Salesforce, and Jotform. They offer their platform expertise to customers looking to outsource work on web app development. No-code platforms can also be used for needs such as email marketing, automating workflows, survey creation, content plans, graphic design, and customer relationship management (CRM).
There are also citizen developers, who do not have any experience with programming languages like Python, PHP, JavaScript, HTML, or CSS. They aren't coders, but they know how to build apps on no-code platforms and are familiar with the templates, automations, and add-ons that they offer too. A citizen developer is able to build capabilities on a no-code platform so that the business can make workflows more effective and efficient.
No-code app development is a skill that is on the rise. According to TechRepublic, these platforms give,
"The power to develop business workflow applications and then integrate them into larger business processes."
There will always be a place for skilled, experienced developers to build large and complex organisational software. However, low-code and no-code are the ideal way for smaller business to develop digital capability as and when they need it, then modify it as their needs change.
Development issues solved by the use of no-code 
Training staff in traditional programming can be difficult. When you develop an app from scratch, there are factors beyond pure code to consider, and your employees may not have the skill set to solve these. Even comprehensive coding courses can't give people the real-world experience of developing and testing multiple products.
With no-code platforms, there is a whole host of resources available to learn exactly what's possible and how to achieve it. The learning curve is shallow, and you can even create your own user guide if you feel the need. It's much easier to train staff to produce no-code web apps.
Developing good software applications
So, you've opted to take the plunge and get involved in making your own web apps. Creating software is an exciting activity, but there are a number of pitfalls and issues that can spring up. Luckily, using no-code platforms will almost completely avoid these. They are:
Avoid bloated software - As you add more features and capabilities, your software gets noticeably slower, uses up more memory, and puts more demand on hardware. If an update comes out, then the improvements might not be as steady and your build risks feature creep. 
Search engine optimisation (SEO) - It is important to get to grips with SEO metrics in order to see how your app is performing in search, who is buying and who isn't. This may be built into the app with an integration or using third-party platforms like SEM Rush, TopVisor, and Google Search Console.
Create unique designs - Making an app on your own can be difficult if you don't have an understanding of front-end and back-end development. With no-code platforms, there are a wide array of components, templates, and integrations to make something that is uniquely your own. Platforms like Powform even enable you to use your own branding to take personalisation a step further. 
Fast loading times - Without no-code, the developer might have to host the web app through a website, which will have to be brought up to speed to operate effectively. If they are developing a native app, they will have to pass the standards of iOS or Android app stores to have their app published. This is time-consuming and expensive, with a no-code web platform speed will not be an issue (providing the user has a good connection, of course). 
Secure apps that keep data safe - Having your app assessed by security experts is costly, and implementing their recommendations so that your apps are safe and protect personal data can be expensive. With no-code solutions, strong security measures are already in place. 
Integrate with cloud services - If you are building your own cloud or want to connect to a third-party service, no-code solutions can generally be integrated with your preferred cloud service (with some additional support). 
Start your no-code journey today
Powform is a highly flexible no-code platform that can help you grow your business through digitalisation. If you've been looking for a way to build and launch web-based capabilities for your business, look no further. Head over to our drag-and-drop form builder and start experimenting with the features for free, with no account creation necessary until you decide to save your work!
Highly Configurable - No Coding
Build professional and fast branded e-commerce and customer data collection web apps, no coding experience needed. Scalable solutions that can be built and integrated into your business in minutes.

Powform enables you to create branded, interactive, multi-feature apps for mobile and desktop browsers, including all the smart features you need collect customer data and payments. With the addition of conditional logic you can provide a more tailored experience for your customers.

Our managed secure database allows you to store and analyse all submitted web app data.

Want to store all app data in house?
App submissions can be directed to other business systems via secure authenticated api services.
Contact us today to discuss your custom branded no-code web apps requirements.
Get Started Now