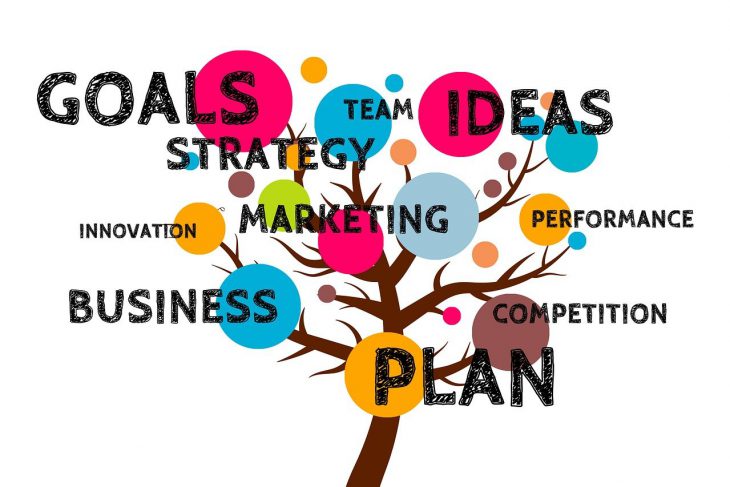 Digitalise your business with Powform's no-code web apps
Does your business have products or services to sell, but no effective method of online payments? Do you need to organise sign-ups for a special event? Do you need your employees to submit information to their managers? Powform is a software as a service (SaaS) platform that you can use to build apps without any coding experience! You can build your own branded "web apps" to collect payments and manage your customer data with easy to use drag-and-drop components. 
What's a web app?
Web apps are programmes that people access using their web browsers. To the user, they just look like a website, but they are capable of doing much more than a standard website. Web apps can help people to complete tasks or transactions. Some simple examples are sending an email, processing a payment, or booking a ticket. Because web apps run in the browser, it doesn't matter if the user is on a computer or smartphone, or what platform their device uses (Android, Apple, etc.). You can develop a web app from scratch using programming languages, or you can opt to use a no-code or low-code platform like Powform!
The benefits of Powform's no-code solution
Our solutions are scalable and cost-effective. Powform is suitable for any organisation, from non-technical-entrepreneurs to large organisations who are looking to improve their workflow and sales strategies. 
Cost-effective, subscription-based model 
You don't have to buy the hardware to build your product, and you don't need to hire developers. Furthermore, you will know upfront the cost that will be involved to build the product. Our Premium Plan is less than €25 per month and our Plus Plan is under €5 per month, which makes us one of the most competitively priced platforms in the market. No-code platforms like Powform can save you a lot of time, money, and effort as the components are already there, all you need to do is drag them into place. 
Collect payments through your no-code app
You can also collect payments through your Powform app. Our Payment Collection component covers major credit/debit cards as well as PayPal. It is a safe and secure method for small businesses, startups, and larger enterprises to collect payments, as the data is encrypted. Only the parties who are supposed to be accessing this data can get past the encryption. Your app can also be branded and integrated with your website and social media channels.
Personalise your app with company branding
We all know how crucial good branding is in successful sales and marketing strategies. If you've invested time and money developing your brand, you'll want to make sure you use it at every point in the customer journey. If you're familiar with the concept of customer touchpoints, you'll know that on average, a prospect comes into contact with a brand seven times before they make the decision to buy. That's a lot! This means that all your activities need to be carefully branded, and that includes your web apps! That's why we make sure you can put your branding front and centre - use your brand colours, logo, brand voice, and other brand assets when creating your app.
Get a better return on investment with scalability
If your project is successful, you can easily scale your product by upgrading the subscription. Powform can be scaled for small teams, large teams, or even large organisations with our Enterprise Plan. You don't have to buy another server or software, your branded web apps are stored on your Powform platform, and you can modify and export the apps when you and your team are ready. In terms of server capacity planning, Powform will provide that with no extra cost. 
Test your idea with a proof of concept
Our no-code web apps can be tested immediately; there is no waiting around for a development team. Because you are hands-on with your product, you can beta test your app as much as you like before you launch. Developing a smooth user experience is an important part of building a good web app, and with Powform you can do this in minutes, not hours. Our solutions are perfect for startups looking for rapid testing without having to run tests between multiple teams and departments. Everything can be done by a small team or even just one person. 
Get the latest features and releases without lifting a finger
Powform is in constant development, with new features being built and added all the time. You don't have to worry about developing new components (unless you have a special request, that is) as our team is working to create the most flexible and effective no-code platform in the market. We listen to our customer feedback, so if there is a bespoke component or special feature you would like, you can sign up for our Enterprise Plan for a speedy delivery or just drop us a message to explore your options. 
No maintenance or upkeep required
You also don't need to worry about maintenance. Powform handles the platform's software updates and maintenance, and ensures that downtime isn't a problem for you. Backing up your data can be facilitated on our Business and Enterprise Plans, plus you can export the data for research and analysis. You might want to use your data to inform your marketing and sales strategies, or to look at customer feedback to improve your customer journeys, user interfaces (UI) and user experience (UX). 
Access your web apps from anywhere
Because platforms like ours are hosted in the cloud, our service is accessible from anywhere via any internet-enabled device. Powform uses Single Sign-On (SSO), so it can be accessed anywhere by any employee who has account access. SSO allows for a more efficient workflow because it does not require multiple passwords across multiple platforms, but it still places an emphasis on safety and requires authorisation. 
Start your no-code journey!
Powform is a highly flexible no-code platform that can help you grow your business through digitalisation. If you've been looking for a way to build and launch web-based capabilities for your business, look no further. Head over to our drag-and-drop form builder and start experimenting with the features for free, with no account creation necessary until you decide to save your work!
Highly Configurable - No Coding
Build professional and fast branded e-commerce and customer data collection web apps, no coding experience needed. Scalable solutions that can be built and integrated into your business in minutes.

Powform enables you to create branded, interactive, multi-feature apps for mobile and desktop browsers, including all the smart features you need collect customer data and payments. With the addition of conditional logic you can provide a more tailored experience for your customers.

Our managed secure database allows you to store and analyse all submitted web app data.

Want to store all app data in house?
App submissions can be directed to other business systems via secure authenticated api services.
Contact us today to discuss your custom branded no-code web apps requirements.
Get Started Now