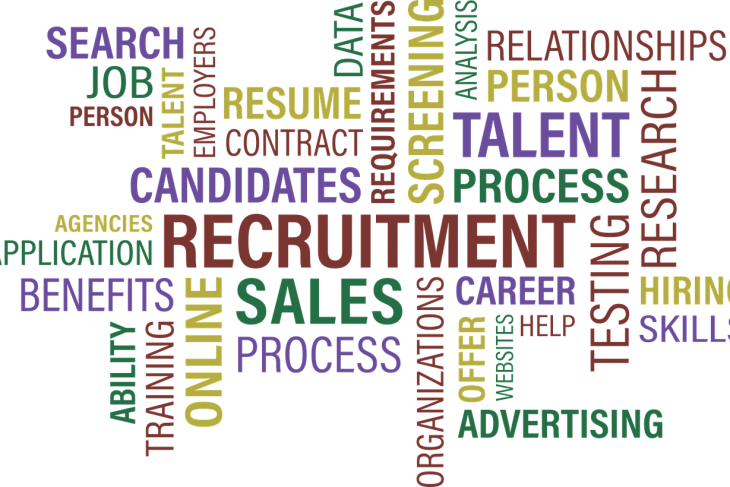 Software development projects: outsourcing vs insourcing
We've already looked at how no-code platforms are helping businesses to address the big skills gap in programming. The global shortage in coders means that lots of organisations are struggling to bring digital capabilities on stream, but the no-code revolution is helping to solve that.
However, even if you've already decided that low-code or no-code is the answer to all your development issues, one questions remains. Do you undertake your projects in-house or do you outsource? This article unpicks some of the considerations you may be facing.
If there's a skills gap, outsource!
Outsourcing has become a common solution for businesses who are looking to plug a skills gap. There are two main reasons for this: speed and price. Rather than train an employee, companies can find an expert down the road and get their project underway with minimum delay. Or they can choose to locate a company abroad that is much more competitive on price. 
The opposite of this strategy is insourcing. Insourcing means assigning a project to a person or department within the company. This in-house option has a whole host of benefits, but does rely on employees having the relevant knowledge and skills.
Insourcing can be very cost-effective
There has been a trend to outsourcing as companies have looked to reduce costs by slimming down the workforce. Generally, it was felt that as-a-service models are more flexible and cost-effective and that outsourcing capabilities that aren't central to the business is a good thing. However, service companies aren't cheap and some have minimum engagement levels that means they won't take on smaller projects.
As digitalisation allows employees to make time efficiencies when carrying out core tasks, they are increasingly available to take on additional responsibilities and dedicate time to upskilling in new areas. Helping employees to grow in their jobs and explore new disciplines is one way that companies are boosting employee satisfaction and combatting the effects of The Great Resignation. 
By bringing together technology and skills, lots of companies are finding that insourcing is now more cost-effective than outsourcing.
Insourcing often involves processes that must be controlled by specialists from outside the company. These specialists can be hired to educate employees, so that they can perform tasks and operate systems that would otherwise be outsourced. An example of this would be hiring an IT specialist to write how-to guides for more complicated software solutions used in the company.
Limit your dependency on contractors
When it comes to cybersecurity, it can be safer to rely on in-house employees. Allowing non-employees to have access to systems can result in increased vulnerability and the risk of data breaches. Even with strong cybersecurity systems and procedures in place, a company adds risk when it allows third-party organisations access to its back end. 
Differences in international law can create challenges where contract drafting is concerned. There may be unforeseen loopholes or obstacles that a contractor can use if they don't hold up their end of the contract. You may be paying invoices in a different currency and run the risk of unfavourable exchange rates tipping your project over budget. Even if you find a great contractor, they may not be available when you need them the most (good developers are often booked up well in advance). If you have developed your in-house talent, you'll have a lot more control on their availability.
Insourcing means better levels of quality control
Insourcing offers companies the opportunity to guide and control the entire development process. You cannot monitor third-party companies or independent contractors as effectively as your own employees. This allows quality to be monitored in every phase of development and implementation. Decision-making processes are smoother and changes can be implemented and tested fast. Complications can be handled directly within the organisation itself and don't require a third party to get involved.
With outsourcing, quality control is typically the responsibility of the service provider. Even if you want to manage this area yourself, it's often not logistically possible. So there's a degree of trust involved here, because you simply can't audit every action taken by someone else's team. Quality control is also hard to scale when the team is outsourced.
Effective project communication 
If not handled correctly, outsourced projects can become communications bottlenecks. The risk of misunderstandings, delayed approvals, and general project 'noise' causing delays is far greater when different organisations collaborate on a project.
With insourced projects, teams are already used to communicating and collaborating together. Everyone knows the chain of command, the internal processes and frameworks the project will operate within, and the different skill sets that team members bring to the table.
The internal structure is already in place, you just need to appoint the right colleagues to the project and give them the support they need to get it over the line!
Highly Configurable - No Coding
Build professional and fast branded e-commerce and customer data collection web apps, no coding experience needed. Scalable solutions that can be built and integrated into your business in minutes.

Powform enables you to create branded, interactive, multi-feature apps for mobile and desktop browsers, including all the smart features you need collect customer data and payments. With the addition of conditional logic you can provide a more tailored experience for your customers.

Our managed secure database allows you to store and analyse all submitted web app data.

Want to store all app data in house?
App submissions can be directed to other business systems via secure authenticated api services.
Contact us today to discuss your custom branded no-code web apps requirements.
Get Started Now