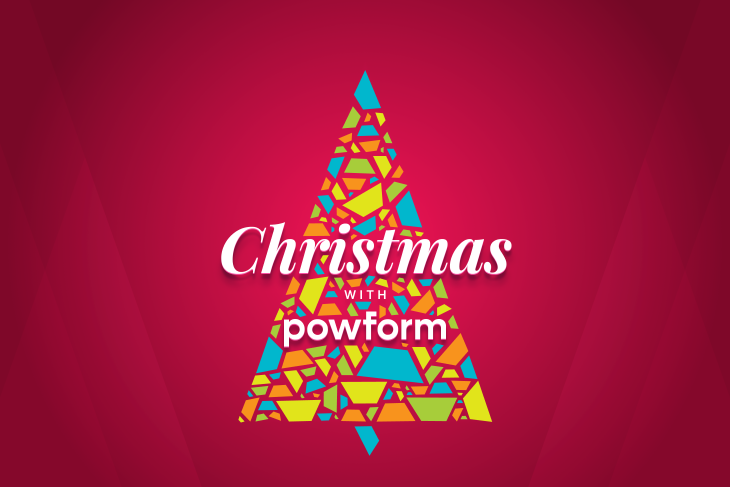 Christmas with Powform
Christmas is a busy time of year for all of us, parties have to be organised and so does fundraising in the spirit of the holiday. Powform is offering 50% off on all of our plans this holiday season, to help you and yours ease the stress of organising a Kris Kringle or a much larger event like a carol service. Powform is a scalable platform, that requires no coding experience, that can be scaled to your needs this Christmas.
Christmas Fundraising Appeal (including payment)
Do you need to organise and run a fundraiser over the Christmas period? This solution is easy to build with Powform, it can include only the details that the payee is prepared to give. It can also be integrated with your website and social media. It is a more modern approach for churches and other religious organisations that do not have an ecommerce system put in place. A Powform Fundraising Appeal App can be used all throughout the Christmas season and then cancelled at no cost. Powform's flexible branding allows for the advertisement of a pantomime or a Christmas carol and every event in between, an in person or online event.
A Powform Fundraising App is an efficient tool for collecting payment for choirs and bands over the holidays, our self built web app can be sent to interested parties. They can make payment and receive a ticket almost instantly that they can show you at the door. If there are multiple dates, your date component and radio component can be combined to give your concert goers options on what day and time they would like.
Your Powform App email list can also be set to expire, if concert goers have not booked a spot by a day before the show then they will not be able to get tickets online. It is also useful for door to door caroling, interested singers can sign-up and will receive the time, date, and location of where they are to meet along with what songs they will be singing.
Collect Payment for your handmade Christmas Gifts
If you have artisan gifts and bespoke items to sell and want a fast and easy solution for payment collection and promotion, then Powform has the answers. Pop Up gift shops may have the wares but not the means, with Powform you can build your very own eCommerce solution in minutes, for less that €25 per month (with our 50% discount).
Do you need a simple way to take orders and payment at the same time? Powform's branded web apps are easy to build, no coding experience required. With our drag and drop features you can generate leads and present your options to your customers or with our text area component they can write in their own specifications with a special message. They can provide the delivery details and payment then you can focus on your Christmas crafts.
Small seasonal businesses such as Christmas tree farms and Ice Skating rinks may also find our no-code platform particularly useful.
Present Request to Santa
Are the kids excited for Christmas yet? Are they on the nauhgty or nice list? With Powform you can organise a personalised message from Santa Claus in the run up to Christmas Day.
This can be done through a Powform branded present request web app, the fields to be included could be name, age, address, current status on the naughty/nice list. Our drag and drop Text Area component can be used to collect the list and a list of good deeds too. You can then respond to their letter with a memorable response from St. Nick and that can make for a very Merry Christmas memory. The Plus Plan is less than €5 for the month, so the kids' letter can be sent, received, and replied to and then Santa's account can be closed until next year.
You can then prepare a reply from Santa himself to send back to the kids, to let them know that he has received their request and that the elves at Santa's Grotto are hard at work. Powform's branding also allows you to use Santa's branding (you might have to check the copyright laws in the North Pole first though).
Christmas Party Organiser
Powform's platform allows for scalable communication and in-app messaging. You can collect employees/colleagues/ +1's basic details and add them onto the emailing list. They will then receive a personalised app (along with a personalised invitation) to RSVP for the party from you.
Payment can be added if the party is taking place at a restaurant instead of at an office. If that's the case, do you need to provide transport to the venue? This can be included in your branded web app, your time component can also be used to set up shuttle times too.
If there is to be a videographer/photographer at the event you may even include a checkbox for the party goer to consent to have their photos taken and shared on the companies website/social media.
Christmas Dinner Menu (choose your starter, main course and desert)
The Powform radio or dropdown components are perfect for building your Christmas Dinner menu with options for every course. Some dinner guests may have dietary restrictions, your branded web app allows for a high level of inclusion and more guests. It's also a good way to cut down on waste by cooking just the amount you need.
The payment component can be added in order to pay ahead of time in full for the meal or even just a deposit if necessary.
This does not have to be a meal for yourself either, it can also be applied to a charity where you can purchase a meal or a Christmas care package for someone in need.
Powform is a scalable and useful software tool that can help you plan and execute a whole host of activities this holiday season. If you need to organise a group, your Powform email list as well as in app messaging is perfect for building and managing your guest list. Our software platform requires little to no onboarding, you can find your way around the dashboard in a couple of minutes and build an online form to be exported as a branded web app in no time at all. Whether you are looking to build a charity collection app or sell your handmade Christmas Baubles, then Powform can provide you the pieces to build your personalised e-commerce solution.
Highly Configurable - No Coding
Build professional and fast branded e-commerce and customer data collection web apps, no coding experience needed. Scalable solutions that can be built and integrated into your business in minutes.

Powform enables you to create branded, interactive, multi-feature apps for mobile and desktop browsers, including all the smart features you need collect customer data and payments. With the addition of conditional logic you can provide a more tailored experience for your customers.

Our managed secure database allows you to store and analyse all submitted web app data.

Want to store all app data in house?
App submissions can be directed to other business systems via secure authenticated api services.
Contact us today to discuss your custom branded no-code web apps requirements.
Get Started Now