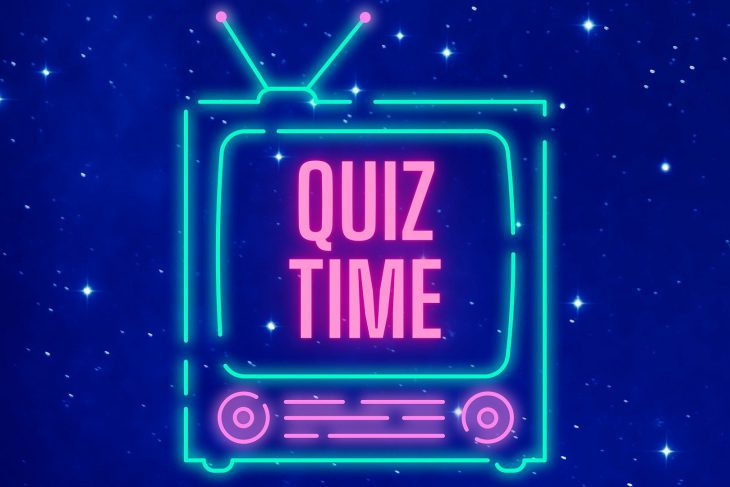 How to use online forms to create a quiz
Quizzes are a fantastic way to add gamification and improve engagement. Gamification is a widely-used methodology in training and development; it gives users instant feedback, helps improve the retention of knowledge, makes learning more fun, and provides a mechanism for people to reach goals. If you have ever played a team sport or entered any kind of competition, you'll know how motivating gamification can be! Quizzes also provide a social and interactive element, which makes them more exciting.
But what makes a quiz effective? How do you create a quiz that everyone wants to take? Read on to find out.
Have a clear objective for your quiz
As with so much in life, fail to plan and you plan to fail. So, start with a clear objective; why are you building this quiz? Your objective should inform every decision you are about to make, from picking your target audience to designing and testing your quiz form. Maybe you are testing employees on a specific skill set they need, or checking if your learners have retained an important concept, or simply using this tactic as a team building exercise.
Quizzes are a fun way to learn or be entertained
Whether your memories of quizzes is fun (like the pub quiz you and your friends won) or maybe less fun (like the history pop quiz no one in the class was ready for), this is your chance to make your quiz entertaining and engaging. There are two main categories for quizzes, scored quizzes and personality quizzes. Scored quizzes have a pass or fail outcome and give people a score, or tally, at the end (you scored 9/10). Personality quizzes correlate the answers given to a range of outcomes, and the most associated-with outcome is the result of the quiz (your personality type is tomato, or your Game of Thrones character is John Snow).
If you are creating a quiz to share online, and looking to maximise engagement and sharing, your title will be nearly as important as your questions. Make sure it catches people's attention and makes them want to jump in! Short, snappy titles with a challenging, provocative, or emotional hook are the best (these are often referred to as "power words"). You can test your ideas with this headline analyser from the Advanced Marketing Institute.
Match your quiz and your audience
The audience for your quiz will depend on your objective, and how you reach them depends on how you distribute your quiz. For example, you can embed a quiz on your blog or your website as a way to provide new content and drum engagement on your site.
Online form builders like Powform will allow you to send personalised links to people, so you can give people their own quiz to take or divide your audience into teams. This can be done remotely, but you could also use a solution like this for in-person quizzes. Each team will have a link for the current round/topic, and someone can read out the questions while the teams record their answers on the online form. At the end of the quiz, it's easy to tally the submissions and find the winner.
When your quiz is online, it's accessible anywhere. So you could share your quiz where you know your audience will be, which could be by email, on social media, or in a Slack channel. Let's say you want to target professionals with your quiz. In this case, it would be a good idea to post it on LinkedIn.
How to ask a quiz question
When planning what questions to ask, you'll need to think about how you will assess people's answers. There are three main question types in quizzes:
a straight-forward yes/no or true/false question (for example: Dublin is the capital of Ireland, true or false)
a multiple choice question (for example: Which of these actors was not born in the USA: Chris Pine, Chris Hemsworth, Chris Evans)
an open-ended question (for example: Fill in the blank: __________ is the capital of Ireland)
With multiple choice questions, your participant typically has a lower chance of guessing the answer if they don't already know it - if there are five possible answers, their chance is just one in five. With yes/no or true/false type questions, they have a 50% chance of being able to guess the right answer. You can influence the likelihood of people guessing the correct answer by thinking about how you are phrasing your questions, having very similar answers, and using a mix of question types.
Remember that you can use images in quizzes! Images are a great way to improve engagement; instead of a text-only answer, why not represent the possible answers with photos or cartoons?
The right length and complexity of a quiz
The length and the number of questions is another important distinction that separates a good quiz from a bad quiz.
When it comes to writing your questions, remember that your participants may drop out if questions are too long or difficult to understand. Make sure that any answers you give, in particular with multiple choice questions, don't feel unfair - no one wants to tackle a quiz that is tricking, rather than challenging, them.
If you are putting a time limit on your quiz, make sure it is realistic given the subject matter, complexity of questions, and your target audience (age, knowledge level, etc.). You may need to test your quiz on a small focus group first.
If creating a fun and engaging quiz for social media, you may want to stop at seven or eight questions, but other types of quiz can be much longer. If your quiz is to support a course or programme, you may want to create a series of shorter quizzes to be taken over time rather than one really long one
Collate and analyse your quiz results
Once the quiz is completed and submitted, you should be able to review the results in a simple report so that you can take your next steps. If your quizzes are to support learning or upskilling, for example, the results will help you spot knowledge gaps so that you can adjust your material. The results will also help you assess the quiz itself, and identify areas that can be improved on. The wording of a question, no matter how simple, maybe be throwing participants off for some reason. You can go back and reword the question more effectively and compare results with the next round of testing.
Try creating a quiz in Powform!
Powform offers multiple ways to build your quiz. Combined with our powerful mailing list features, you have a full platform for building and distributing your very own branded, no-code quizzes. Take a look at the features Powform comes with and start experimenting with your own no-code app today!
Highly Configurable - No Coding
Build professional and fast branded e-commerce and customer data collection web apps, no coding experience needed. Scalable solutions that can be built and integrated into your business in minutes.

Powform enables you to create branded, interactive, multi-feature apps for mobile and desktop browsers, including all the smart features you need collect customer data and payments. With the addition of conditional logic you can provide a more tailored experience for your customers. Our managed secure database allows you to store and analyse all submitted web app data.
Get Started Now