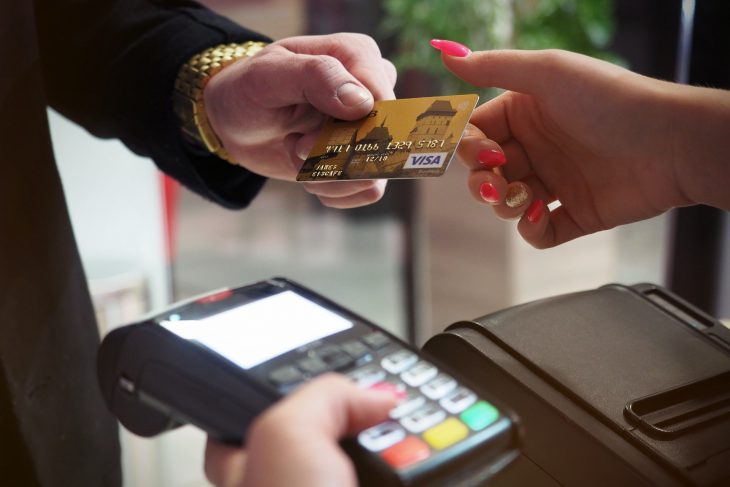 How to use Customer Relationship Management (CRM) data
Data is a major concern for companies today; where to store it, how to protect it, and how to use it meaningfully being the three greatest concerns. Data is often collected from online/virtual channels such as a company's website, phone calls, email, chatbots, and social media. This can then be used to better understand a customer's needs and wants, which will in turn keep existing customers happy and increase sales growth.
Using data collected to inform approaches to the customers is known as customer relationship management (CRM). It is a flexible process, and it can be applied to existing customers, former customers, and future customers. Their habits are studied so that the company can provide meaningful experiences and build brand loyalty through strong relationships. 
How a CRM can help with your business
The most common challenge that CRM tools help to solve is saving time and money with an efficient and highly customisable tool. There are details about particular relationships that get forgotten in the day-to-day running of a business (for example, what day you agreed to call someone back, what discount you promised someone) and a CRM will help to centralise these. Then there is the personal data relating to the customer, which much be correctly managed and protected. A CRM tool will help the business keep track of all this information and much more. Some examples of how you can use CRM information are:
Contact/lead management
Keep a record of existing customers and new clients you would like to target. This will save time when conducting promotions or keeping your customer base up to date with the latest news. 
Workflow automation
Build the most effective processes from start to finish, which will result in an overall improvement on products/services. 
Data analytics
Some CRM tools can present the data you are storing in a report to inform your business decisions going into the future. 
Email automation
You can send bulk emails to your entire customer base or just a handful of lucky customers. This saves the team time and energy, as they do not have to send every single email themselves. 
Call and email recordings
Manage how many emails and calls are sent and received. Implement strategies to focus on your approach and encourage staff to increase numbers in certain areas. 
Lead generation
Assess data and develop the best strategy to approach new customers or prospects. 
Coordinating your sales teams
Assign roles or tasks to particular team members. 
Third-party integration
Most CRM platforms have third-party integrations, so you can connect with your online shopping cart, social media tools, marketing automation tools, etc.
Businesses might benefit from using a number of tools to produce meaningful experiences for their customers. A CRM could be used to design and distribute an incentive scheme or even a one-off promotional deal, helping to increase your customer lifetime value (CLV). As well as keeping customers happy, CRMs help give employees organisational structure. They will have a much clearer view of what is happening and what is expected of them, and be able to deliver a standardised level of customer service.
Customer relationship management pitfalls
A CRM is a tool. You can fill it with amazing and granular data such as age, phone number, gender, income, email address, job title, average purchase value, etc. But don't forget that the data is only one part of the equation; without the "relationship" part, your tool will not deliver. Good CRM is about remembering that customers are people with feelings, wants, and needs.
Offering personalised experiences to your customers helps strengthen existing relationships and build new ones. It's all about seeing these relationships as long-term win-win opportunities rather than a short-term profit bump. A customer can have a variety of interactions with a company - for example transactional, long-term, short-term, collaborative, or communal. It is important to leverage CRM to recognise and strengthen these relationships and provide different approaches for each type of interaction. 
What are the best options for CRM software?
The CRM software market is huge. Lots of CRM solutions deliver to a specific sector or segment and will be set up to work with the type of data, workflows, and integrations in that niche. For example, you would set up a CRM for a recruitment company differently to a CRM for a hotel. The most typical reasons a company starts using a CRM might be marketing automation, project management, or lead generation - it's important to consider what the fundamental goals of CRM are when considering which solution to use.
Some of the industry-leading CRM solutions are:
Salesforce
Salesforce is a CRM with all kinds of business operations capabilities. It's the go-to platform for ambitious SMEs and enterprise alike.
Zendesk
Zendesk is one of the most-recommended SME CRM tools. Its capabilities allow you to build out a complete customer service solution.
Zoho
Zoho is used by companies of all sizes. The high level of customisation makes it suitable for industries as diverse as retail, non-profits, or insurance. 
SugarCRM
SugarCRM is another solution that has gained a lot of traction in the market. Their focus is on using automation to free up teams.
Build your own no-code CRM experience
If you are looking to deliver a bespoke integration with your CRM and not finding the solution, Powform could be the answer. On our Enterprise Plan, we can build custom authorisation apps to support the high level of activity on CRM platforms. Personal promotional codes and messages can be sent through in-app messaging, integrated with contact management on your chosen CRM platform. Messages will arrive with your company's branding only. 
You can use Powform's no-code form builder to perform any kind of CRM-related task, such as lead generation through email marketing or collecting sign-ups on social media or a website. Your sales team can be added to your Powform in-app messenger, where they can receive their tasks and give feedback as they progress. You will be notified of submissions as they come through and can coordinate with your team to make sure all tasks are completed in a timely manner. Whatever form or structure your data takes, Powform can support retrieval, presentation, creation, and updating via secure CRM APIs.
If you're looking to improve your CRM workflows and customer journeys, check out Powform's no-code form-building features or dive straight in and create a proof of concept in minutes (no account required unless you want to save your work!). Or talk to us about a bespoke solution.
Highly Configurable - No Coding
Build professional and fast branded e-commerce and customer data collection web apps, no coding experience needed. Scalable solutions that can be built and integrated into your business in minutes.

Powform enables you to create branded, interactive, multi-feature apps for mobile and desktop browsers, including all the smart features you need collect customer data and payments. With the addition of conditional logic you can provide a more tailored experience for your customers.

Our managed secure database allows you to store and analyse all submitted web app data.

Want to store all app data in house?
App submissions can be directed to other business systems via secure authenticated api services.
Contact us today to discuss your custom branded no-code web apps requirements.
Get Started Now