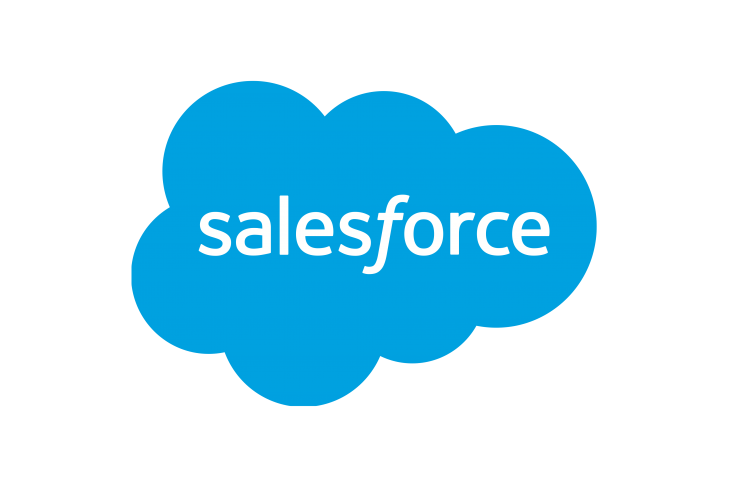 Customer relationship management: Powform & Salesforce CRM
With the need to meet customer expectations in the digital age and added competition most businesses face in the global market, small businesses need a customer relationship management (CRM) system that can keep up with user demands and provide a level of customer service that has grown in complexity.
Salesforce describes itself as "the World's #1 CRM". It's a comprehensive, all-round system used by all kinds of organisations, from SMEs to multinationals. Your team can use Salesforce to successfully improve workflows and effectively serve multiple customers at once. Salesforce products cover areas such as analytics, customer service, application development, and marketing automation. 
Salesforce provides an easy way to build an organisational structure 
Small businesses might not have departments full of people, instead relying on a smaller, multitasking team. Regardless of size, there are three functions that every business needs to ensure a successful business: sales, marketing, and operations. As your business grows, there may be other departments and branches created, but these three departments are more or less where every business begins. 
Sales and marketing departments create awareness and generate leads to bring in customers. Sales may involve being on the shop floor and closing a deal with a client. Marketing could involve more 'inbound' tactics, such as running promotions on social media or sending newsletters. The marketing department could also handle public relations to build a strong public brand image. 
Operations departments make and/or fulfil the company's products and services. In an ecommerce business, this is where the orders get processed and products are packed and dispatched. In an accounting business, this is where the individual accountants are talked with client work such as preparing an annual return.
Businesses need to track revenue and expenses, better plan for the future, and coordinate with the three departments mentioned above. There are also administrative roles to consider, for example human resources activities such as staff training/hiring and general day-to-day office management and administration. 
Salesforce offers a wide range of management tools to solve your business issues and to facilitate growth in areas that your business may not necessarily have experience in, such as marketing automation, customer service, app development, and analytics. 
Salesforce bridges the gap between all of these departments and encourages the sharing of information, which prevents data becoming siloed. Visibility is a key component of collaboration, and departments that all operate as one can complete goals much more efficiently than departments that do not communicate at all. 
Salesforce's scalable API solution 
Your business needs may be more particular, which is why Salesforce has their own API for integrating their features with your website/social media/ existing mobile app. They have a large number of configurations that cover both B2B and B2C. Salesforce Connect allows the user to access external data, they can download and examine data that exists outside of Salesforce to their benefit. 
Salesforce also offers another layer of protection in Single Sign-On (SOO) where any third parties that want to integrate with your APIs will need authorization from you. It is important to keep customer data safe, and using the Salesforce API gives a high level of security. This is perfect for the purpose of outsourcing to different countries; only the right set of credentials will allow a person to gain access to your data and nothing else. 
As your Salesforce grows it will not suffer from a lack of resources as the APIs put in place can be developed to coordinate your departments successfully. A high level of mobility is another benefit of the rapid development of APIs - if an unforeseen task appears, then the API can be corrected or a new one built from square one to complete this challenge. 
Some examples of the APIs Salesforce has to offer
If you are struggling to keep track of the data on your Social Studio account, then Salesforce has a Social Studio API for analysing and modifying your social media data, which can be applied to any social media platform that is compatible with Social Studio. Metadata, post data, and insights from your social media sites can be accessed to inform marketing and sales strategies.  
The API can be used to download the data into reports that are ready for review instantly, which can then be accessed and sent through a secure intranet if need be. The Salesforce API can be integrated with any existing customer relationship management (CRM) tool, which can provide the next level of customer service at a more cost-effective rate. 
The Marketing Cloud offers two different variations of API, the REST API (Content Builder, Mobile Connect, Contacts, Journey Builder, Campaigns, Contacts, and MobilePush) grants you access to more of the Marketing Cloud's functionality and the SOAP API (Tracking, Subscribers and lists, Automations) provides access to most email functionality on the market. They are often used together to cover every aspect of marketing for a small business, and both APIs have the ability to have triggered sends built in. 
Bulk API 2.0 is for a growing business, it can deal with 2,000 records and up (anything below that number can be handled differently) which is perfect for housing and understanding large quantities of data. Using bulk results in a much more streamlined workflow, you create a "job" and the bulk brings the request back to you. This saves time and energy searching through thousands of records and will quickly give you what you are looking for. 
The Salesforce Commerce API allows small businesses to create their own custom ecommerce apps to reach customers in ways they may have not tried before. This is particularly useful as more of the world shops online now than have ever before, so having your own custom app can set you apart from the competition. This API can be configured for purely customer service or is a way to build an online shop and integrate it with your website or as a mobile app. 
Powform makes the integration of Salesforce even easier
Salesforce's APIs are excellent; they are cost-effective and deliver a high level of functionality. There is only one issue that small businesses might have when trying to develop an API, and that is a lack of coding experience. But a third-party app can be built through our Enterprise Plan, which is a cost-effective plan where we build you a branded web app that can interact with your Salesforce solutions. 
Here's an example of how this could work. A business already has their customer relationship management (CRM) set up in Salesforce, and they need an app that can gather data from an external source and push it into Salesforce (an app can be built that retrieves data from Salesforce too). They need it quickly, and they need a cost-effective solution that does not require looking for freelancers or hiring a team of developers. Powform can accomplish all three in a small window, our Enterprise Plan is subscription based (monthly or yearly) and it is a flat rate with no extra costs for bespoke components. 
Powform also uses Single Sign-On (SSO), so the app will be protected and only viewed by those who have the sign in details. The data is also protected by end-to-end encryption, only the user of the app and the user of Salesforce can view the data, anyone in the middle will not be able to see it. Powform does not need any personal data (apart from set up) nor does it need any privileged data, so we do not hold onto any of your data, and it all returns to Salesforce and their system.
If this sounds like the solution your business has been looking for, get in touch with the Powform team today!
Highly Configurable - No Coding
Build professional and fast branded e-commerce and customer data collection web apps, no coding experience needed. Scalable solutions that can be built and integrated into your business in minutes.

Powform enables you to create branded, interactive, multi-feature apps for mobile and desktop browsers, including all the smart features you need collect customer data and payments. With the addition of conditional logic you can provide a more tailored experience for your customers. Our managed secure database allows you to store and analyse all submitted web app data.
Get Started Now