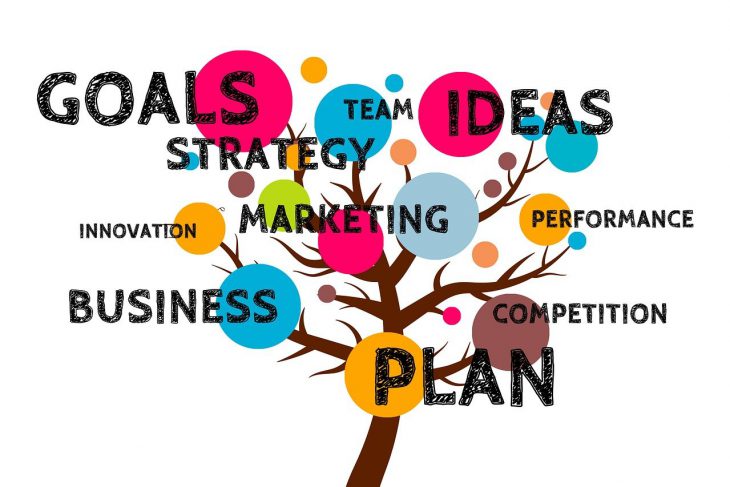 Powform SaaS to power your Startup
Are you a business owner who has a product/service to sell, but does not have an effective method of online payment yet? Powform is an SaaS (software as a service) platform that you can build apps on with no coding experience required. You can build your own branded web apps to collect payments and manage your customer data with our drag-and-drop components.
Our solutions are scalable and cost effective, Powform is useful to any startup, from non-technical-entrepreneurs to large organisations who are looking to improve their workflow and sales strategies.
Cost Effective Subscription Based Model
You don't have to buy the hardware to build your product and you do not need to hire . You can easily get started with the APIs offered by the SaaS provider. Business owners will get an upfront idea of the cost that will be involved to build the product. Our Premium Plan is less than 25 euro per month and our Plus Plan is under 5 euro per month, which beats out our competitors in form based web app solutions on price. Saas platforms like Powform can save you a lot of time, money, and effort as the components are already there all you need to do is drag them into place.
Payment Collection
You can also collect payment through your Powform app for the service/product you provide to your own customers. Our Payment Collection component covers major credit/debit cards as well as PayPal. It is a safe method for small businesses, start ups, and larger enterprises as the data is encrypted. Only the parties who are supposed to be reading this data can get past the encryption. Your app can also be integrated with your website/ and social media with your branding.
Branding
Branding is crucial to a businesses success, think of a brand that you are familiar with and you will be reminded of their strong points such as their affordability or their quality. It is important to effectively communicate your brand vision, brand voice, and logo to spread brand awareness. Powform recognises this need for your branding to be front and centre in both B2B and B2C settings so when you build your own web app you will use your words, your logo, and your colour palette to let your customers know that you control every part of the sales process with minimal involvement with Powform's brand.
Scalability
You can scale your product depending on the workloads by upgrading the subscription. Powform can be scaled to small teams, large teams, or even large organisations with our Enterprise Plan. You don't have to buy another server or software, your branded web apps are stored on your Powform platform and you can modify and export the apps when you and your team are ready. In terms of server capacity planning, Powform will provide that with no extra cost.
Proof-of-Concepts                                                                                                              
Our no-code web apps can be tested immediately, there is no waiting around for a development team. You, the builder, can beta test your app as much as you like before launch. Developing a smooth user experience is crucial and with Powform it can take minutes, not hours. This is perfect for startups who are looking for rapid testing without running tests between multiple teams and departments, it can be done by a small team or even just one person.
New Releases
Powform is constantly in development, with new features being built as you read this. You do not have to worry about developing new components (unless you have a special request that is) as our team strives to create the most flexible and effective SaaS platform out there. We listen to our customer feedback, so if there is a particular bespoke component you would like you could sign up for our Enterprise Plan for a speedy delivery or even just drop us a message to have the component delivered in a timely manner.
Maintenance
You need not worry about maintaining the software or any downtime, Powform will handle all of the platform's software. Backing up your data can be facilitated on our Business and Enterprise Plans which can also allow you to export the data for research and analysis. The data can be used to inform your marketing and sales strategies, or customer feedback which can inform your customer journeys and the improvement of your UI (user interface) and UX (user experience).
Anywhere access 
The software is hosted in the cloud and is accessible from anywhere via mobile device or any modern browser. Powform uses Single Sign-On (SSO) which can be accessed anywhere by employees who are authorised to access your Powform account. SSO allows for a more efficient workflow which does not require multiple passwords across multiple platforms but it still places an emphasis on safety and requires authorisation.
Powform is highly flexible, in terms of software and the way we can help you with the growth of your business. Our platform is a cost-effective system for businesses trying to find their feet and can fit well with the vision and strategy you have for your start-up.
No-Coding - Branded Web Apps
Build professional and fast branded web apps and online forms, no coding experience needed. Scalable solutions that can be built and integrated into your business strategies in minutes, leaving you with more time to deal with more complex areas of your company.

Software development is not everyone's specialty, but there are alternatives to hiring a team of front-end and back-end developers. Entrepreneurs, employees, and designers do not require even a working knowledge of HTML, CSS, or JavaScript.

If you and your computer cannot speak with one another then allow Powform to translate, no coding skills needed on your end.
Get Started Now