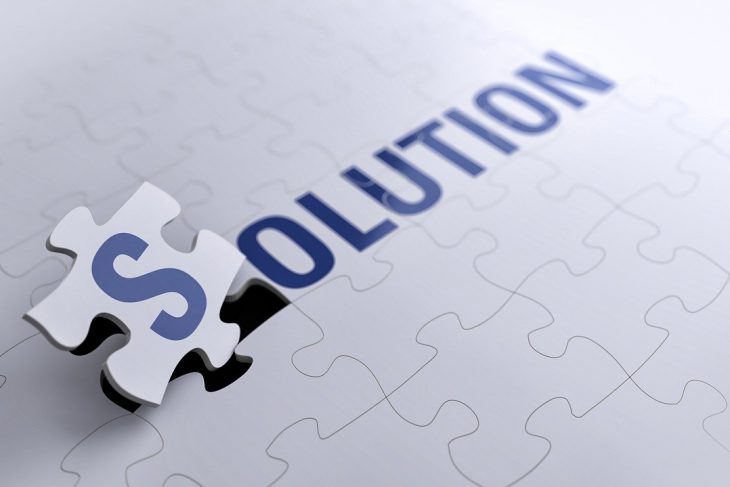 How Powform can help your Business to close the Skills Gap
Are you looking for developers in the area of web app development, but do not have what you are looking for as an employer? Powform's no-code SaaS platform can close the Skills Gap in web app development. The world is developing rapidly and businesses are digitising in ways they have never experienced before. Forbes (2021) reported that over a decade of progress will be crammed into the next two years.
Onboarding is flexible to your needs and minimal
Coding requires hours of training and most go to college or university to master it, Powform's form based web app tool is a no-code platform meaning all of the pieces are provided for you already. You simply drag and drop the form components you need for a user friendly online form that can then be exported to your branded web app. This also leaves room for investing in other areas where your business is lacking skill-wise, what was a time consuming and expensive task (coding) can now be done in a matter of minutes on our drag-and-drop interface.
A speedy onboarding process will make new employees and current employees working with new systems such as Powform feel appreciated.
Minimal effect on your budget and dependency on outsourcing
Reskilling is made easy with Powform, with our ever growing library of resources and templates to draw inspiration from you can make multiple tools for multiple jobs for less than €25 a month.
Locating new hires with the skills your company needs costs time and money. All of our components including collecting payment come with our Premium Plan, which is suitable for small teams to work across.
Outsourcing has downsides that go beyond the financial aspect as there is often a disconnect from contractors and employees. Contractors can do good and efficient work, but having them on demand all the time is often difficult to do. Your favorite contractor could be on another job and cannot take on the job you need done, you may have to settle for less then and may lose control of important processes.
Powform allows for easy control of micro and macro processes in an organisation with some no-code skills. Nurturing staff within the organisation to grow a better organisation with Powform to cultivate growth through our platform. Our hands on components as well as our built in email list make for processes that are simple to organise and execute.
Workflow
Powform's Single-Sign On (SSO) allows for a fast and safe method of signing on to our platform. It does not require multiple passwords and one set of credentials can be used across separate platforms resulting in a smarter workflow.
Colleagues and employers can also look at each other's work and provide recommendations on updates or new builds. Data can also be observed in the same live manner that the web apps can, which can help inform how staff are allocated to tasks going forward. Below is a simple workflow of receiving information from a client and using that to build them a personalised branded web app.
(Workflow to be put into a diagram No-Code app builder submits first edition of their branded web app→ supervisor provides comments, edits→ Builder makes changes and submits the final draft of submission→ Supervisor sends it back for more edits or it is ready to be sent to the client)
Skilled Through Alternative Routes (or STARs)
There is often a divide between employees who complete a four year bachelor's degree, and those who do not. Those with alternative education may not have all of the skills to build and maintain an Enterprise web app solution. Powform can bolster their existing skillset as they work on No-code web apps; some of their skills could fit perfectly with an existing SAAS platform like Powform.
SAAS platforms also help management fill their needs for services and certain processes faster, as the components can be implemented quickly. Even low-code components can be built quickly as it is added to pre existing no-code components. This high level of flexibility can fill whatever order a company needs when lacking in particular skill sets.
No-Code app development is a skill that is on the rise, according to TechRepublic (2020) "power to develop business workflow applications and then integrate them into larger business processes." Of course, there will always be a place for high end developers to build large and complex organisational interfaces but low code and no code suffice as a more simplistic fix to a lot of complex office processes.
Powform also provides a Low-code platform
Powform's low-code Enterprise Plan allows for a high level of flexibility, with a rapid change to existing applications and workflows.The use of low-code platforms to solve point problems like tracking work-from-home laptops can be completed through third party integrations.
Enterprise Integrations could include:
Reporting
Payroll
Invoicing
Data storage
Data collection
Mailing lists
Low-code/No-code along with Microservices to help build more complete and more suitable Enterprise web applications for a business's internal and external needs. No-code/Low-code SAAS solutions can save time on decision making where a wide variety of cloud/infrastructures, code languages and frameworks can make it difficult to agree on. Data stacks that contractors use may not be compatible with a business solution and vice versa. No-code/low-code solutions like Powform can keep all parties on the same page.
Highly Configurable - No Coding
Build professional and fast branded e-commerce and customer data collection web apps, no coding experience needed. Scalable solutions that can be built and integrated into your business in minutes.

Powform enables you to create branded, interactive, multi-feature apps for mobile and desktop browsers, including all the smart features you need collect customer data and payments. With the addition of conditional logic you can provide a more tailored experience for your customers. Our managed secure database allows you to store and analyse all submitted web app data.
Get Started Now