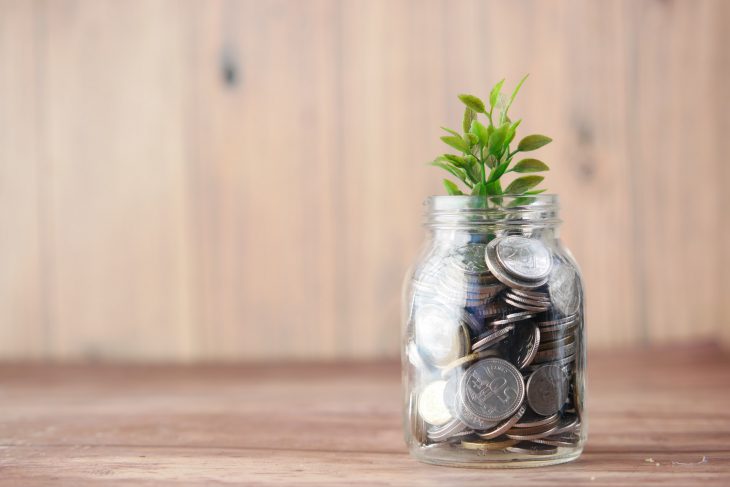 Bring new capabilities to your business with no-code Powform
The last two years have been difficult for everyone. There have been setbacks - large contracts may have been lost, existing customers may have had to switch or part ways with a business in order to make ends meet. Businesses are beginning to diversify where and when they serve their customers, and smaller enterprises have gone online for the first time. 
Powform believes in removing the barriers to entry into e-commerce by providing an easy-to-use and inexpensive platform to develop no-code web apps that are controlled by the user. Small to large teams and non-technical entrepreneurs can create branded forms and build their own no-code web apps, quickly and efficiently. Lots of small businesses don't have the means to develop custom web apps from scratch; however, with a low-code or no-code platform like Powform, you can test and troubleshoot your ideas almost immediately. Save time and money while developing your proof of concept. 
Powform offers scalable sign-up and payment collection solutions that are cost-effective and low maintenance. You and your team can build forms with no coding experience needed. We believe in offering total control to the user, and that includes how you brand your forms. Use our platforms to provide a secure, fast, and reliable service that helps you keep your promises to your clients. 
Cost-effective, branded online forms
Powform is built using the latest Schema Driven Development (SDD) methodology, which allows for the rapid deployment and delivery of your branded online form (or web app). Drag and drop your fields to where you need them then publish in seconds. No developers are required for you to turn your idea into a fully branded solution. Choose our Plus or Premium Plans for our full no-code form development experience.  
Powform also has a low-code Enterprise Plan. We can develop additional solutions that can integrate with the third-party platforms of your choice. We can also integrate our solutions into your own in-house systems, so our online forms and apps can appear on your social media channels or website. With the Enterprise Plan, we evaluate what needs to be accomplished and work with our clients to deliver exactly what is required on time and on budget. 
New strategies and online channels 
Covid-19 has shifted consumers to online shopping across a wide variety of industries, and this behaviour is likely to remain embedded. Offering products and services online is a great way to scale while offering efficiencies in personnel, office or retail space, etc.
If your website is falling short on capabilities, you may be able to build what you need on the Powform platform instead. Maybe you want a way to handle sign-ups, collect customer data, record interest in a product, organise promotions, or collect payments. The Powform platform allows you to map the customer journey and create a user experience that drives engagement so that click-through rates remain high. You can build your personalised, branded, web app and share it across your social media channels. 
Our components are flexible and the platform can be customised to work in the way that makes sense for your audience. Give it a try for free!
Remote teams can collaborate during projects
Some businesses have had to venture into ecommerce during the pandemic, and many enterprises had to also adopt remote working. Naturally, there was an increased rate of employees working from home (WFH). Before the pandemic, taking the United States as an example, employees (in enterprises) that worked from home were at 33%. This number has jumped to 74% since the beginning of 2019 and is still growing. 
Collaboration has also been an issue since Covid, as teams wok in isolation from one another. A quick face-to-face chat has been replaced by email and messenger, with companies providing the usual in-office briefings and updates through Zoom or Microsoft Teams. 
Powform allows for a high level of control, making it an important tool in your work from home (WFH) technology stack. Our Plus and Premium Plans also offer a high level of collaboration on the building of no-code web apps. Teams can test multiple variations of one app or have different apps to suit different business needs at one time. 
Get improved customer satisfaction 
Of course, with a shift to online also comes a shift in the wants and needs of your customers. They need a fast and safe platform where they can provide their personal and payment details with confidence. 
As mentioned above, Powform's JSON-based schema design does not require an expensive team of software developers to build the solutions. Powform allows you to run your business more effectively, with our dashboard housing multiple online forms and branded apps at one time. 
Tasks that require solving take minutes, not hours, and there is no back and forth with developers. Any problem can be corrected by you, the project manager, in seconds. Powform has a wide variety of components to create the best experience for your client base, and if there is something you need, then we can provide it on a tight deadline with ease. 
Powform's use of a JSON-based schema results in shorter testing cycles, which is far more cost-effective for small to medium-sized enterprises and will yield your company a higher customer satisfaction rating. 
You can also implement your customer feedback quickly. Customer input can often go unheard in a larger organisation because the number of rapid changes cannot be implemented swiftly. With Powform, our forms and apps can be changed regularly without these changes affecting other components. 
Build your no-code proof of concept 
If you want a manager or supervisor to approve a change, words may not be enough. They may have to send your idea to be approved by management, who will in turn send it to senior management. This can take weeks, and product features may never make it to the development stage if you haven't had everyone in the chain give their approval. 
Powform helps you build the proof of concept so that you can show, rather than tell, your idea. Develop a high speed, reliable, web app in minutes, demonstrating your idea in a way that people can visualise and test. Time is scarce in larger organisations and other projects and deadlines may be first on the agenda. Having a prototype ready for review will let your idea stand out. 
Maybe your bosses like the kernel of your idea, but they do not feel that it is fully developed. Another benefit of the Powform platform is the advantage of the 'fail-fast' method in which prototypes can be rapidly tested for errors at every phase. It can be difficult to predict what problems might come about until you are in the middle of a project. There is also room for invention in the testing phase, your employers can see the web app development in real time and suggest changes and new features. Powform significantly reduces the testing phase with our drag and drop components and our emphasis on user management. 
Sign-up to our free plan today and familiarise yourself with our fast and effective no-code app development platform. There are no sign-up obligations, nor is there a time limit on our Free Plan. Perfect for project and application managers who are looking to test new sign-up and collection tools, the Free Plan contains all the components of our Premium Plan.
Highly Configurable - No Coding
Build professional and fast branded e-commerce and customer data collection web apps, no coding experience needed. Scalable solutions that can be built and integrated into your business in minutes.

Powform enables you to create branded, interactive, multi-feature apps for mobile and desktop browsers, including all the smart features you need collect customer data and payments. With the addition of conditional logic you can provide a more tailored experience for your customers.

Our managed secure database allows you to store and analyse all submitted web app data.

Want to store all app data in house?
App submissions can be directed to other business systems via secure authenticated api services.
Contact us today to discuss your custom branded no-code web apps requirements.
Get Started Now