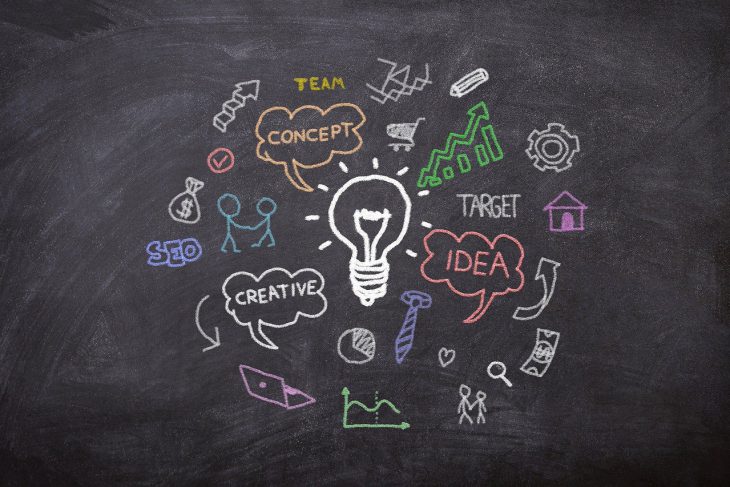 The importance of customer feedback and four ways to collect it
Customer feedback is a vital component of good product roadmap management. If product development responds to customer feedback, it will match more effectively what your customers/clients want and need. This, is turn, will help with a consistent brand experience.
If you are unsure whether your company is getting things right, your customers will gladly tell you - but only if you make it easy for them to share their opinions. Feedback can improve customer satisfaction rates, which results in new customers and retention of existing customers. Feedback lets you know where you are failing your customers and where you are meeting their expectations or fulfilling their needs. These wants and needs change over time, so it is important to stay on top of and encourage customer feedback.
This is where our easy to use and highly customisable platform comes in. There are many ways Powform can be used to drive business decision-making, and collecting customer feedback is just one of them. You can build your own branded customer feedback form and publish it online so that customers can fill it out whenever and wherever suits them. Best of all,  you don't need any coding experience to do this. 
Creating a customer feedback survey
Powform allows you the space to ask as many or as few questions as you like, there is no set format you have to follow. You may only need some basic feedback on one particular product or service, or you may have lots of questions that will be customised depending on previous answers. Because our platform is flexible and powerful, you can have any level of fine-tuning you need. 
Powform also allows for the inclusion of more open-ended questions that allow respondents to write much longer, free-form answers. These are ideal for when you want more detailed feedback. It is good practice to avoid leading or loaded questions when building a customer feedback survey. The wording of your questions can be improved through a focus group, or even by rapid testing your Powform with A/B trial groups before a more general launch. It's a good idea to add helpful pointers to let people know what kind of information you're looking for and if there are limits or restrictions on the form. If your customers experience any difficulty at all from the user interface, they will not complete the questionnaire.
Creating a contact form/instant feedback form
The contact form you build on Powform can be easily integrated into your website. This will allow your customers to follow up and provide feedback that will help improve your business going forward. You can let your customers quickly rate their experience (using the Checkbox component or Radio component), and can also have a Text Area component if the customer wants to give more detailed feedback. 
In addition to answering your questions, customers may have questions for you - about your products, services, or after-sale care, for example. So it's important that your form isn't too restrictive (e.g. limited to dropdown lists or checkboxes) but also has the possibility of writing text, so a customer can let you know what's on their mind.
Usability testing for app prototypes
With Powform's easy to use interface, prototyping and usability testing can be done quickly. Features can be swapped out seamlessly, without impacting any of the other components you have already selected, so you can build something uniquely your own. Your Powform web app can be shared through your social media channels and website. Maybe you could offer customers incentives to try out your new web app.
The submissions you receive will inform your app development and help you create a simpler and smoother customer journey. It is important to establish the correct flow in your design; the less friction there is, the happier your customers will be. If you do make a mistake, you can correct it immediately and publish the new version. Your beta app can be given to a select group of end-users in a real environment in seconds - sending a tester an app works the exact same way as sending the finished product. 
Personalise your web apps
Powform offers a high level of personalisation, including the use of your company's own branding. Each link you send to a customer can also be highly personalised. A personalised web app captures the user's attention, and if you have data about your users then you can add more personalised messages and offer them services and promotions that are more in line with their interests or past activity.
When prospecting for new clients, you can gather their data through an app or you can use information from their social media/website to build an app designed with this specific target in mind. That level of attention to detail and care is sure to get you noticed and with Powform this personalised approach takes hours, not days, and costs a fraction of a development team. 
How to build a customer feedback app
There are four main ways to collect customer feedback, and we have given examples below with visualisations to help you see how it could work in practice. These are:
Checkboxes (Checkbox component)
Radio buttons (Radio component)
Drop-down menus (Dropdown component)
Text fields (Text Area component)
There are two main components to build your multiple choice questions (MCQ) sections, the Checkbox component and the Radio component. It can be used for a single purpose if needed. Here's an example.
The Dropdown component lets you give lots of options to choose from. This is particularly useful when items need to be ranked in terms of importance.
If you prefer to build an MCQ where the user can see all the options without clicking, a Radio component is a better fit. 
Additional text boxes are very useful, especially if your questions are generally broad, and you aren't simply looking for Yes/No type answers. Your users can give you a deeper understanding of their thinking with the Text Area component. Free text is really useful, because users can answer questions you haven't even thought of yet. 
As you can see, Powform offers multiple solutions for collecting customer feedback. You can build a straightforward app for single use, or a much more complex tool with a more developed user experience (UX) that maximises completion rates. The data collected can then influence your company's roadmap, your customer journeys, product launches, and so much more.   
Highly Configurable - No Coding
Build professional and fast branded e-commerce and customer data collection web apps, no coding experience needed. Scalable solutions that can be built and integrated into your business in minutes.

Powform enables you to create branded, interactive, multi-feature apps for mobile and desktop browsers, including all the smart features you need collect customer data and payments. With the addition of conditional logic you can provide a more tailored experience for your customers.

Our managed secure database allows you to store and analyse all submitted web app data.

Want to store all app data in house?
App submissions can be directed to other business systems via secure authenticated api services.
Contact us today to discuss your custom branded no-code web apps requirements.
Get Started Now