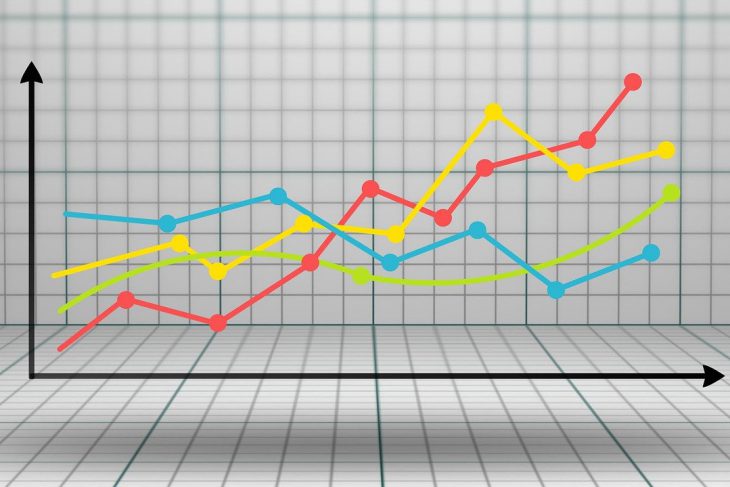 Improved Form Completion Rates with Powform
Are you having issues turning interested parties into paying customers? Leading brands in the booking industry have difficulty with their conversion rates, Airlines have traditionally seen 10% conversion rates improving with reordering flows however this can be an expensive process to find the optimal flow. Banks get a variety of loan application form completion rates, between 1%-10%. Is this all just window shopping? The travel industry has the highest number of abandoned forms (81%) which is followed by non-profits (77.9%) finance (75.7%), and retail (75.8%) (SalesCycle, 2020). One of the biggest challenges is developing an effective Booking Flow, the journey that converts a visitor to your website into a paying customer. 63% of businesses say that their biggest challenge is lead generation. 74% of all companies use web forms for lead generation and of this group 49.7% state that it is their most effective tool (Hubspot, 2021). It is a real problem that Powform can fix, and we have provided our solutions down below.
Powform streamlines the Booking Flow
81% of people who begin a form, abandon the form and fail to return to it (The Manifest, 2018) . There are a number of reasons for this, including safety and a difficult Booking Flow. More than 67% of site visitors will not come back to fill out a form they have started if they are met with any complications (The Manifest, 2018).This is why Powform's rapid testing is so crucial, because only 20% of customers will follow up with a company about these issues (WPForms.com, 2021).
74% of online adults use social media sites (Statista, 2021), which is a mountain of potential. Our branded web apps and web forms can be integrated with your branded web app integrated with your social media channels and website, your customers can be taken straight to the beginning of the Booking Flow. Date and Time, as well as contact details, can be taken in seconds. Instead of first going onto their social media of choice clicking through to your website and then finding a booking section, your customer can sign-up right after clicking the link on social media. It can be embedded in your bio or shared as part of your content marketing strategies. Your branded web app can also be used as the Final URL on Google Ads as part of your paid advertising strategy.
It is easy to use and you develop and test your web app quickly. 'Fast-fail' is a concept in which an app is developed quickly to see where it falls short and where changes can be implemented. Of course, your website traffic will not wait for the most suitable booking flow. With Powform you can test components on the go and with our drag and drop components can correct each phase of the Sales Cycle in seconds.
Built in Branding
Branding is one of the most important facets of any business, when a customer sees a logo or even a colour scheme they can remember who that brand is, what they offer, and what they stand for. Colour alone increases brand recognition by up to 80%. Powform understands that this is also an important piece of the booking flow, staying on brand from beginning to end of the buying process is essential. That is why our web apps take on the branding of the user. Your logo, your colour palette, and your copy will be the first thing the customer sees.
The biggest concern in the mind of the customer, with length of the form following close behind, is safety. Powform offers safety and protects your data and your customers and we also offer the continuation of the trust you have built with your customers through a strong emphasis on brand identity. As real customer loyalty is worth more than ten purchases, it is important not to alienate your existing customer base as you search for new customers.
In terms of copy, Powform allows for you to use your own. There is no character count on our text components, you can add as little or as much as you feel is necessary.
Easy to track form completion rates
When a form is completed, or a sale is made then the owner of the app is notified. These notifications can be recorded and overtime can be used as data to further inform your web app configurations. The average length of a web form in 2019 was 5 form fields, in an investigation conducted by Hubspot (2021), just below this number is the optimal number for conversion rates. Quicksprout (2019) advocates for not more than 3 form fields to help reduce form adanoment.
You can manage who receives access and who can be added to your list on your apps from your Powform dashboard. We also allow for the configuration of a deadline through our time and date components, which add a sense of urgency that yields better completion rates (WPForms.com). This is most useful for those in recruitment, and our drag and drop features allow for fast and simple testing. Over 60% of job applicants will not finish the form if the application is too complex, complex means a lot of things to a lot of different people. Our rapid testing allows you to fine tune your web forms and branded apps to get the best results possible. Then again, over 50% of employers say they make their applications complex on purpose to test applicants' commitment (SHRM, 2016). It really just depends on the industry or the high/low turnover of staff that a business or even an entire industry have.
Powform allows you to develop and distribute personalised apps. You can identify the person using the app by assigning only that person. If you have thirty clients, then they will all receive a personal app fit for use. He/she will receive a personalised email inviting them to use the app and a unique url to the app.
This 2 step process has been proven most effective by our research, one email to establish contact and the second to build the relationship with a personalised app. Once you already know something about the person and can make the app more relative to the person's requirements. Only 44% of businesses send an email receipt to their customers, even less send just a confirmation (38%), while promotional offers are the lowest (22%) (The Manifest, 2018). As you can see the potential to build on your relationship marketing with Powform is there.
According to HubSpot's research, personalised CTAs (Call to Action) more than double the conversions that regular CTAs that cater to everyone on your email list (Hubspot, 2021). This two way channel of communication is useful for a number of reasons, it also helps with re-engagement as 19% of people will return to complete a form if a business reaches out to them by email or by phone(The Manifest, 2018).
30% will return to the form if you offer some form of reward for filling it out though (The Manifest, 2018), this is where Powform can integrate your promotional codes for this purpose. A reward for sign-up or general form completion is only limited by your own imagination and understanding of your customers needs.
Start and stop flow is not an issue with Powform
A complete flow can be divided up into individual sections and an app could be issued to complete each section in the user's own time. Which can also be used to re-engage with your client/customer. It can be a reminder of the deadline or even just to touch base and see if they have any questions or need any help.
If a customer has to provide I.D or a proof of address to complete a form application but have to go home and then come back. Powform offers a stop and start flow, if the sign-up process is started on a computer then it can be completed from a mobile device. According to WPForms.com, the peak time for form completion is 9pm as many people prefer to complete sign-up or the signing of official documents in their own homes (WPForms.com, 2021).
Additional API Integrations
Do you ever notice how there is a new phenomenon in the business world, one company pioneers it and then other businesses take it on? Additional integrations enhance the customer experience, chatbots and remote speakers. 3rd party or inhouse integrations can also be used to extend Powform's app features more suited to your specific business requirements.
The customer may not have their mobile phone with them and are completing the form on their desktop. They want an accurate calculation of their mortgage but they do not want to go on and search for a reliable calculator on Google. By the time it takes them to go through this emotional labour they have already lost interest and may not return according to the data.
In terms of user experience (UI), 74% of website users will return to the website if it is mobile friendly (Website Builder.org, 2021). Powform's branded web apps can be used on all devices, there does not have to be any discussion with developers. Our apps are ready for purpose and fit, the integration of our apps does not affect the speed of your website or your social media channels. Speed is one of the keys to user experience, and 90% of users will not return to an app due to poor performance(Website Builder.org, 2021).
The online forms that you create through your Powform account can be the difference between your customer immediately entering the buying process or deciding to leave their purchase for another day and forget or even switch to a competitor
Cited Articles
6 Steps for Avoiding Online Form Abandonment
Number of email users worldwide from 2017 to 2025
The Ultimate List of Marketing Statistics for 2021
What is Form Abandonment and How Can You Avoid It?
Most Job Seekers Abandon Online Job Applications
101 Unbelievable Online Form Statistics & Facts for 2021
32 Eye-Opening User Experience Stats for Avoiding Bad UX
Highly Configurable - No Coding
Build professional and fast branded e-commerce and customer data collection web apps, no coding experience needed. Scalable solutions that can be built and integrated into your business in minutes.

Powform enables you to create branded, interactive, multi-feature apps for mobile and desktop browsers, including all the smart features you need collect customer data and payments. With the addition of conditional logic you can provide a more tailored experience for your customers. Our managed secure database allows you to store and analyse all submitted web app data.
Get Started Now