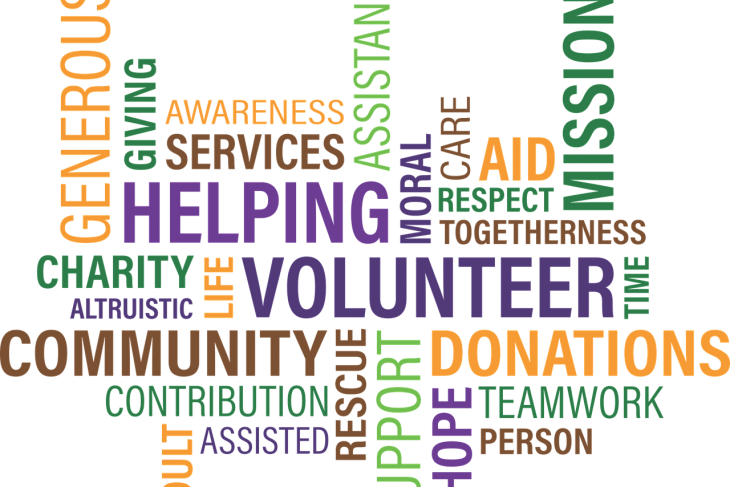 How to use an online form to support your fundraising
Do you have a cause you are passionate about that you would like to raise funds and awareness for? Do you work for a charity or a non-profit organisation that wants a fast and efficient event management and donation collection tool? A quick and easy way to get your campaign started is to use a no-code form builder that accepts payments. You don't need to build a website or learn to code or mess about with hosting. Just build it, publish it, and share it!
In case you're looking for inspiration, here are some examples of fundraising ideas that use online forms to make life easier and cut down administration work. Combined with online and social media marketing, these can help you to concentrate on providing a great event for your supporters.
Use an online form to mange fun run participants
Fun runs require lots of planning, but recruiting participants doesn't have to take up all your time. If set up correctly, your online form can double as a marketing tool and a payment collection tool.
You can also use an online form to gauge interest in the race as well as what distance prospective runners want to take part in (a 5 km run, a 10 km run, a half marathon, etc.). Promote this across social media channels and in your content marketing to get as much feedback as possible. These insights will help you plan your next steps! 
To save yourself the pain of spreadsheets or paper records, create an online form to recruit your fun runners. They can enter themselve in the race and submit their payment without you having to lift a finger. You can brand the forms with your colours and logo, and even add products for sale like branded t-shirts, water bottles, or high-vis vests to boost your fundraising. Spread the word through your newsletter and website, on social media, on local notice boards, and through the press.
Your database of runners is as your fingertips if you want to send out reminders or keep the runners engaged with the event. And once the fun run is over, you can email a personalised thank-you to everyone who took part.
Use an online form to organise a charity raffle 
If your non-profit or charity needs a quick and unexpected cash injection, what better way than a charity raffle. You can approach your partners and local businesses to offer prizes, set a date for the draw, and start selling tickets almost straight away!
Create a form online using a no-code form builder like Powform. You'll need details like the participant's name, email, and phone number, then add the payment feature so that participants can pay for their ticket. If you've chosen to create a quiz, there might be a question that the participant needs to answer correctly
Uses all your channels to promote the raffle. Social media is an obvious start, but don't forget your website, the local press, your partners' channels, and your supporters.
Once the date comes for the raffle and the winner has been selected, you can use the participant list to easily email all the contestants and let them know the outcome.
Use an online form to manage a car wash 
Everyone loves a clean car, but most of us aren't wild about having to go outside and wash it. If we were given a choice between taking the car to a local car wash or giving to charity and also getting a clean car, we know what we would opt for!
So, if a fundraising car wash is on your agenda, here's what you need to know. There are usually different cleaning options available, and each of these will have a different price. So your form first needs to give people the possibility of picking and paying for their preferred cleaning option. Collect the person's details (you might want to add a field for them to provide their number plate, so that the team on the ground can make sure they are giving the right clean to the right car) and let them make their payment to reserve their slot.
As you publicise the car wash and collect customers, your form is building a database in the background so that when wash day comes you have everything you need to organise your teams and ensure that everything runs smoothly. Don't forget to get local press and radio involved, and post pictures of the car wash on social media. You might even get some last-minute sign-ups.
Use an online form to organise a coffee morning/bake sale
Coffee mornings and bake sales are great ways for more informal groups to raise money, or for charities to focus attention during a specific period of time. The Irish Cancer Society organises coffee mornings during Breast Cancer Awareness Month, which are really successful fundraising events.
If you want to organise a coffee morning or bake sale for your charity or non-profit, an online form is the perfect way to collect names and donations. With a safe, secure online payment you don't have the stress of handling sensitive card information or collecting cash and cheques from people. Everything happens automatically, the funds are centralised, and everyone is happy. You have people's contact information to keep them up to date about the event and all that's left is to order the coffee!
Use an online form to manage a silent disco 
If you're looking for an idea that's a little different, how about partnering with an event company to organise a silent disco?
Once your marketing campaign has been prepped and is ready to launch, create your online booking form for participants. When they sign up, they are given their e-ticket stub and they can also choose which genre of music they will have in their headphones or even make requests for specific songs on their playlist. This approach would also work for a movie night, or for events such as Karaoke nights, where contestants can choose which song they would like ahead of time. 
Use an online form to organise a football five-a-side World Cup
This option is great if you're involved with a football team and want to run a fundraiser. The club sets up a series of football five-a-side world cup tournaments for juniors and seniors. The local businesses that support the club can help spread awareness across their social media channels and in their offices to recruit enthusiastic footballers from their workforce.  
Participants enter into the tournament via an online form and the club creates teams from the list of interested parties. The players receive a message to let them know that their details have been received (name, phone number, preference of position if they have one) and a link to make their payment.  
Each player is assigned to a country team and has the chance to compete for glory on behalf of their temporary homeland. This fundraiser could work for any size event, including your local GAA club or golf society. 
Use an online form to promote a beard/head shaving fundraiser
You don't have to be part of an organisation to run a fundraiser. You could just be an individual or friend group or family who want to do something for a cause you believe in.
A fundraiser that works well for organisations and individuals alike is the beard shaving or head shaving fundraiser. You set a goal and then promote your campaign to raise pledges from people - a simple online form lets people leave their details and make a donation through secure payments processing. If the goal is reached, the hair comes off!
This kind of approach would work well for any kind of personal challenge fundraiser such as sponsored bungee jumping, skydiving, swimming, zip wiring, silence, reading, or walking.
Use Powform to manage your fundraiser
We hope we've inspired you to come up with your next fundraising idea! The good news is that we can help with the boring side of organising your event, the admin! Use our easy drag and drop form builder to collect the information and donations needed to make your fundraiser a runaway success. It's safe and secure and you can:
customise the branding (logo and colours)
add text and other elements to help people understand what to do
add payments (credit/debit cards, PayPal)
communicate through our powerful email marketing system 
Highly Configurable - No Coding
Build professional and fast branded e-commerce and customer data collection web apps, no coding experience needed. Scalable solutions that can be built and integrated into your business in minutes.

Powform enables you to create branded, interactive, multi-feature apps for mobile and desktop browsers, including all the smart features you need collect customer data and payments. With the addition of conditional logic you can provide a more tailored experience for your customers.

Our managed secure database allows you to store and analyse all submitted web app data.

Want to store all app data in house?
App submissions can be directed to other business systems via secure authenticated api services.
Contact us today to discuss your custom branded no-code web apps requirements.
Get Started Now