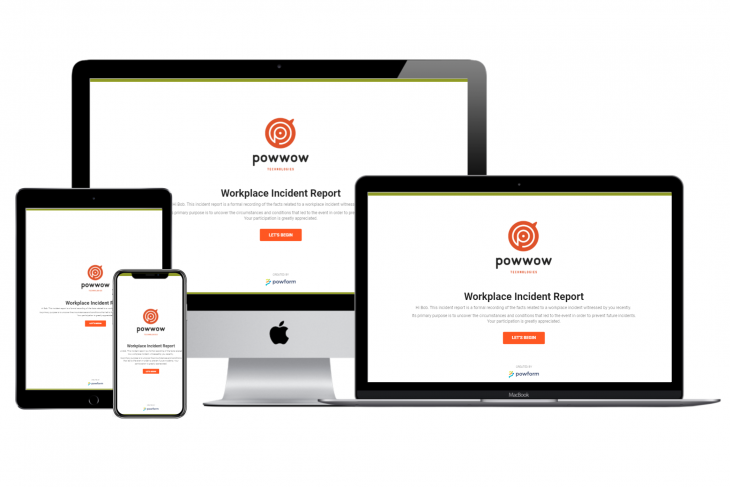 Workplace Incident Report App
Powforms no code, web app solution is perfect for the writing of Workplace Incident reports that can be assembled ahead of time or built in minutes. With our drag and drop interface and our built for purpose components multiple Workplace Incident Reports can be created and saved to your profile for minor to major incidents.
Employees can report an incident and provide a detailed account of what happened. The employer can use our branded web app's landing page to provide instructions as to what the eye witness is to include in the Workplace Incident Report. 
No-Coding - Branded Web Apps
Build professional and fast branded web apps and online forms, no coding experience needed. Scalable solutions that can be built and integrated into your business strategies in minutes, leaving you with more time to deal with more complex areas of your company.

Software development is not everyone's specialty, but there are alternatives to hiring a team of front-end and back-end developers. Entrepreneurs, employees, and designers do not require even a working knowledge of HTML, CSS, or JavaScript.

If you and your computer cannot speak with one another then allow Powform to translate, no coding skills needed on your end.
Get Started Now