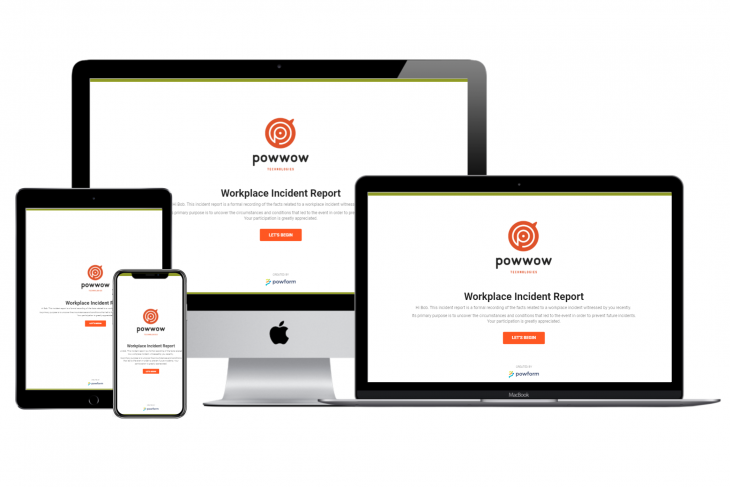 Workplace Incident Report app
PowForm's no code, web app solution is perfect for creating Workplace Incident reports that can be assembled ahead of time or built in minutes. With our drag-and-drop interface and purpose-built components, multiple Workplace Incident Reports can be created and saved to your profile for minor to major incidents.  
Employees can report an incident and provide a detailed account of what happened. The employer can use the PowForm branded web app's landing page to provide instructions as to what the eyewitness is to include in the Workplace Incident Report. 
To see what this could look like in practice, check out our demo Workplace Incident Report App
Highly Configurable - No Coding
Build professional and fast branded e-commerce and customer data collection web apps, no coding experience needed. Scalable solutions that can be built and integrated into your business in minutes.

Powform enables you to create branded, interactive, multi-feature apps for mobile and desktop browsers, including all the smart features you need collect customer data and payments. With the addition of conditional logic you can provide a more tailored experience for your customers. Our managed secure database allows you to store and analyse all submitted web app data.
Get Started Now