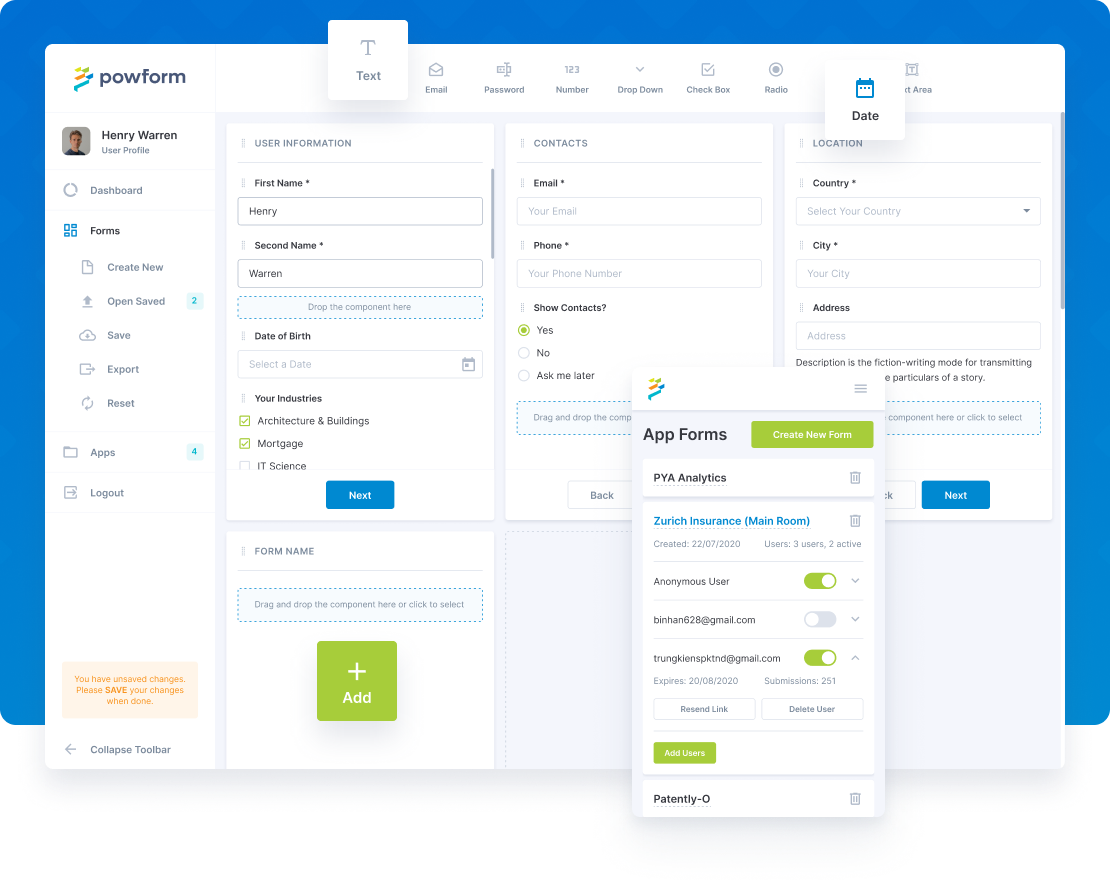 Build Your Own Branded
No-Code Web Apps
Start building your own branded data collection and e-commerce web applications without writing a line of code via our easy to use form building dashboard.
Drag & Drop Actions

Build your forms with simple easy to use native drag and drop actions

Save Progress

Saving your progress allows you to build and complete your forms when convenient

Publish Web App

Publishing turns your forms into responsive web apps available for your end users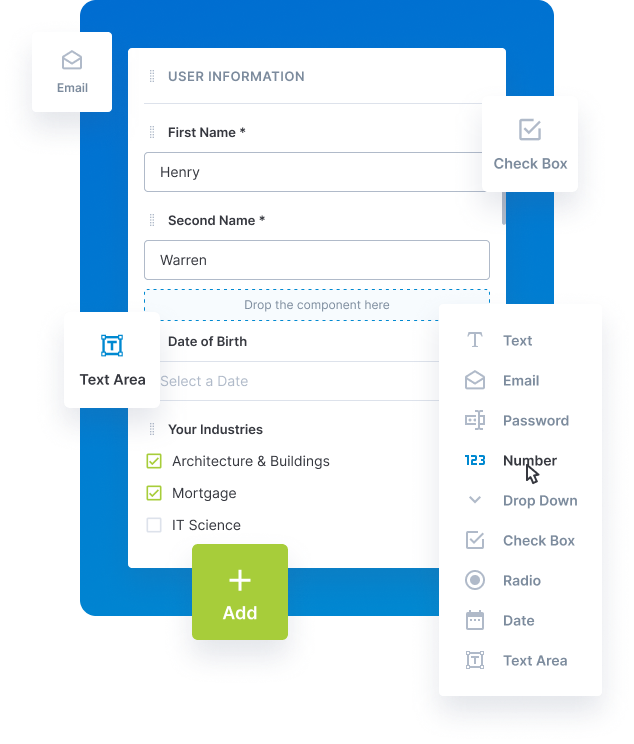 Create. Build your Form
Our intuitive drag and drop actions makes for effortless form building. Choose from 17+ components including unique id, signature, formulas, payments, file uploads and more.
Form Components can be arranged and categorised within pages to improve the overall user experience. Custom data and/or payment collection forms are ready for publishing in minutes.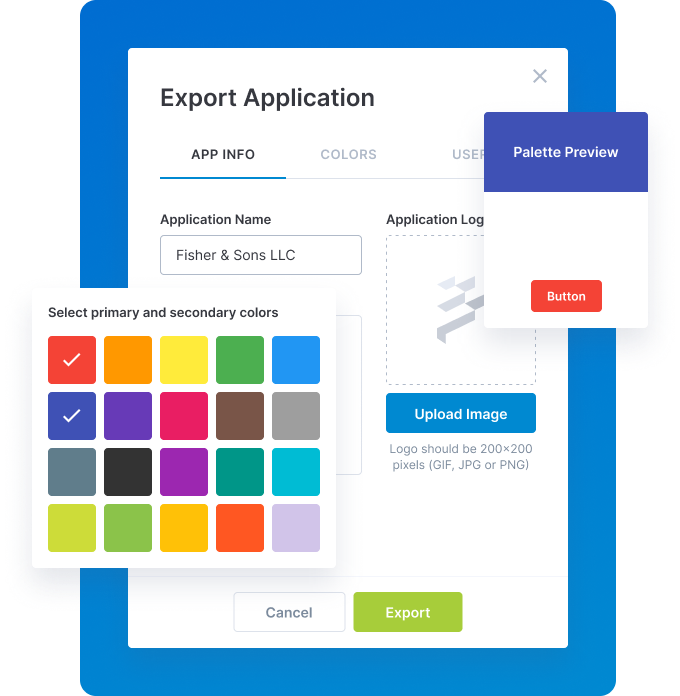 Publish. Export your Web App
When all components and pages are added and configured on your form, it's time to publish it.
Simply give your published web app a title, description, choose your business branding requirements using your logo, a background image and your brands colour scheme and click export. Now it's ready to share.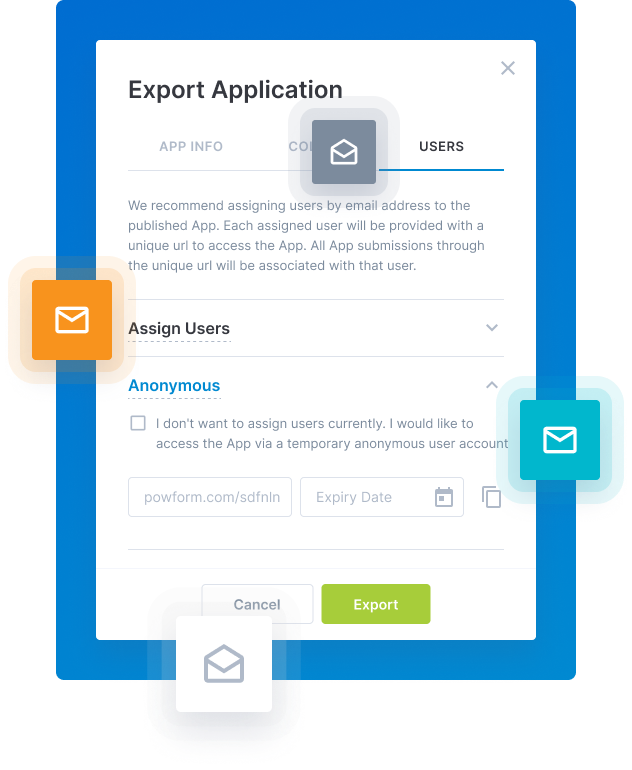 Share. Assign Users
You can assign individual users to your published web apps using email addresses, embed the link on an existing site or simply share the web app link with anyone via social media, email or message.
All web app submissions are by default stored securely on the Powform platform. If required App submissions can instead be directed to other business systems via secure authenticated api services.
Highly Configurable - No Coding
Build professional and fast branded e-commerce and customer data collection web apps, no coding experience needed. Scalable solutions that can be built and integrated into your business in minutes.

Powform enables you to create branded, interactive, multi-feature apps for mobile and desktop browsers, including all the smart features you need collect customer data and payments. With the addition of conditional logic you can provide a more tailored experience for your customers.

Our managed secure database allows you to store and analyse all submitted web app data.

Want to store all app data in house?
App submissions can be directed to other business systems via secure authenticated api services.
Contact us today to discuss your custom branded no-code web apps requirements.
Get Started Now