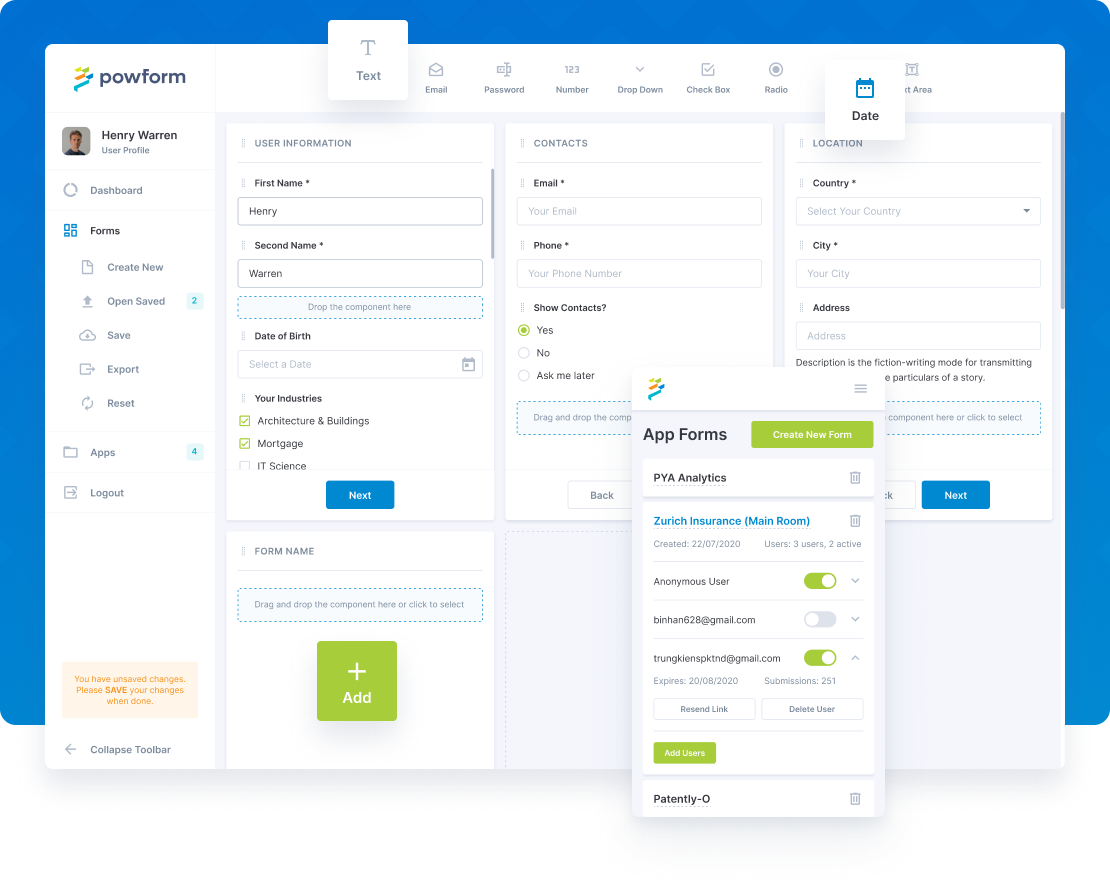 Build Your Own Branded Form Based Web Applications
Start building your own branded form based web applications via our easy to use form building dashboard. Export your finished forms from the dashboard to standalone web applications for your end users to use.
Drag & Drop Actions

Build your forms with simple easy to use native drag and drop actions

Save Progress

Saving your progress allows you to build and complete your forms when convenient

Publish Web App

Publishing turns your forms into responsive web apps available for your end users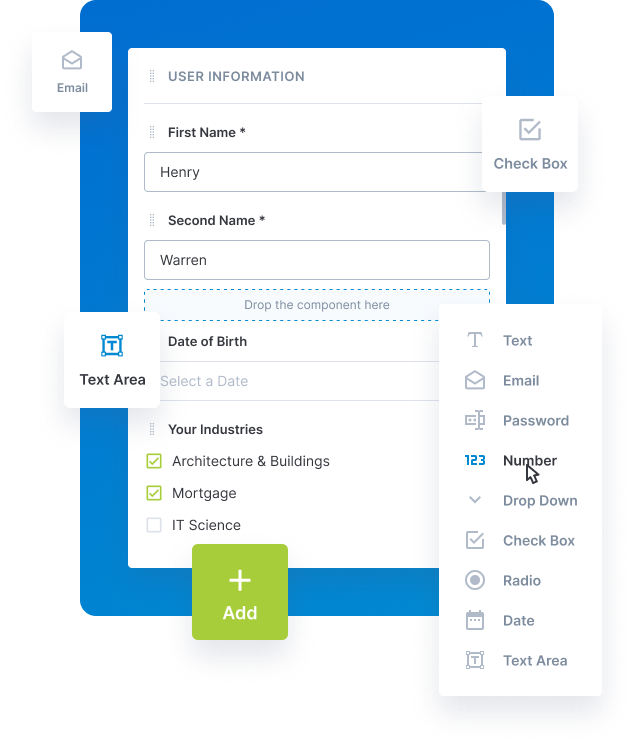 Create. Build your Form
Our intuitive drag & drop actions makes creating your forms very easy. Simply choose the fields you need and drag them onto your page. All fields can be configured optional or required.
Form fields can be arranged and categorised across a number of pages to make the process of completing them by the end users more intuitive. Quickly build any forms to suit your data requirements and publish the completed forms as a dedicated web app for your end users.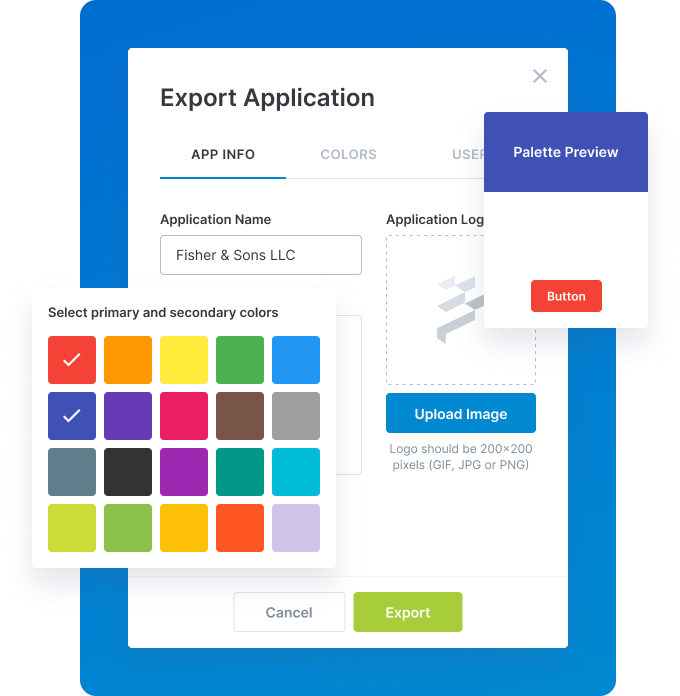 Publish. Export your Web App
Once you've added all your pages and fields to each page of your form, you can export your dedicated branded web application for your end users to use.
Assign a title and description to your web app during export. Choose a color scheme and logo to maintain any brand consistency requirements. You can also assign web app users by email address or provide anonymous user access on export.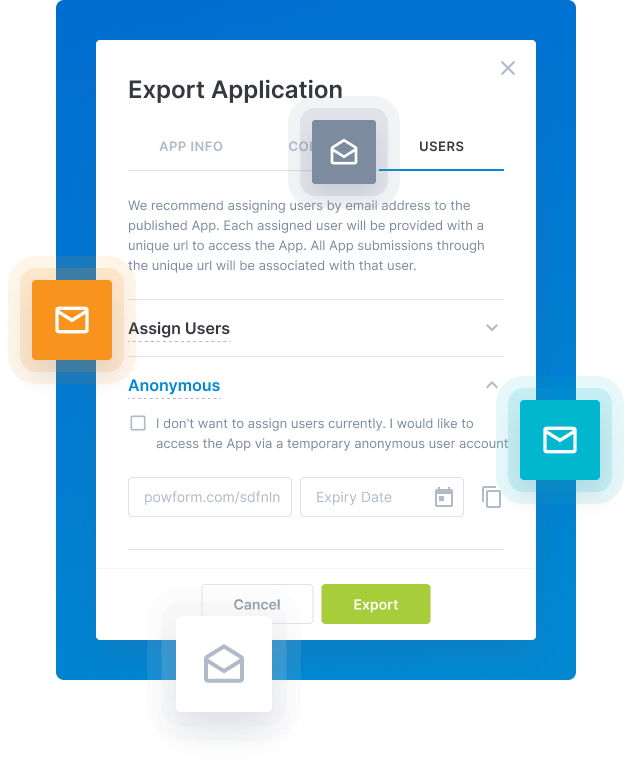 Share. Dedicated User URL's
Each user will receive a personal email with a dedicated web app url for individual user access once he/she has been assigned as a user of the app.
The app owner can also create an anonymous access user account for each app. This anonymous account will also have a dedicated web app url for the app owner to manually share with anonymous app users. All web app user submissions are emailed to the app owner.
No-Coding - Branded Web Apps
Build professional and fast branded web apps and online forms, no coding experience needed. Scalable solutions that can be built and integrated into your business strategies in minutes, leaving you with more time to deal with more complex areas of your company.

Software development is not everyone's specialty, but there are alternatives to hiring a team of front-end and back-end developers. Entrepreneurs, employees, and designers do not require even a working knowledge of HTML, CSS, or JavaScript.

If you and your computer cannot speak with one another then allow Powform to translate, no coding skills needed on your end.
Get Started Now