Purchase Order Form
An order form is the document buyers use to request merchandise from a seller, which can be a retailer, manufacturer or wholesaler. You may also find it as a sales order form, inventory order form, or service order form.
Our form is designed to allow your clients to complete buying orders as quickly as possible, but without missing any relevant information. This template is ready-to-use, but can be customised in Powform's form builder.
Industries for this Template
A wide range of businesses industries can use this kind of form to offer credit accounts to their prospects. This template is useful for all industries, such as:
Agriculture

Computing

Education

Energy

Food

General Retail

Healthcare

Manufacturing

Pharmaceutical

Telecommunications

Transport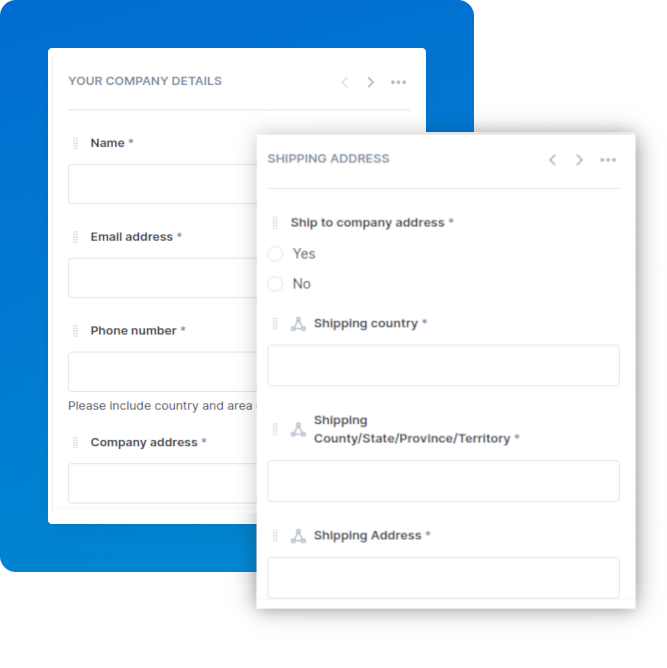 Sections of this template
In this template your client will find the following categories:
Your Company Details
Shipping Address
Vendor Details
Purchase Order Details
Ordered Items
Our form builder allows you to change the name, description, and options of every page, field, and component.
Benefits of this template
Instead of having a lengthy form with all fields on only one page (which is tiresome for your prospects). We broke down the application's categories into different pages to improve your clients' experience.
Don't present a generic form to your customers. Make sure your brand is recognisable to your clients by adding your logo and colors to the form.
Exceedingly easy, fast and simple to use. Our process is as simple as 2 clicks: import this into your profile and export it as a dedicated Web App for our customers to complete.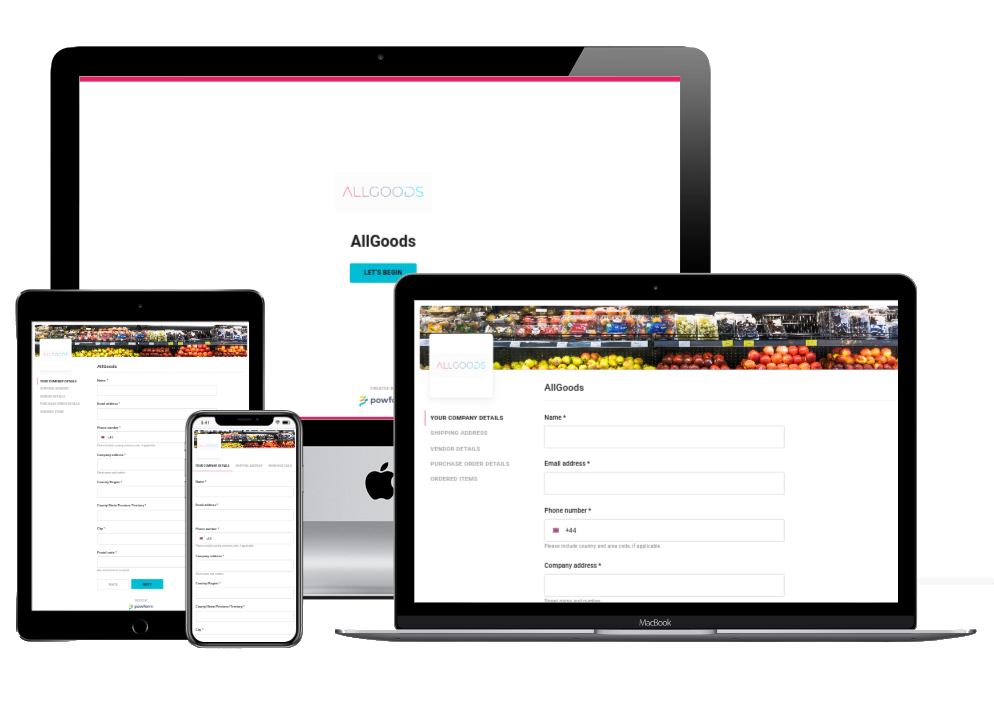 Build your own form
This template is not static and you can customize it any way you want to. Import it into your profile, and open it in our easy-to-use drag and drop form builder to:
Add or remove pages
Edit, add or remove fields
Apply conditional logic
Allow your prospects to upload files
Add branding according to your brand guidelines; and more; you can learn about our features here
Use this Form