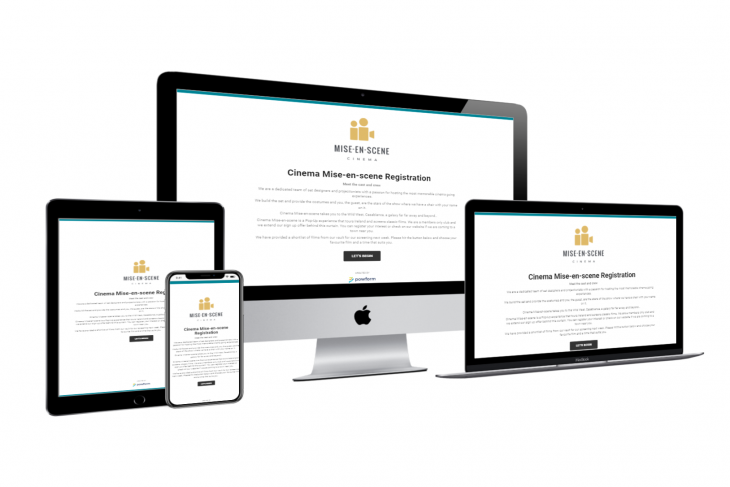 Cinema Mise-en-scène Registration app
Take a look at this case study, where we can show the power of PowForm with two distinct apps as a complete business solution.
Cinema Mise-en-scène is a Pop-Up experience that tours Ireland and screens classic films. It is a members-only club, and they extend the sign-up offer behind this curtain. You can register your interest or check on the website to see if they are coming to a town near you. 
Cinema Mise-en-scène has provided a shortlist of films from their vault. Click below to see how it works.
Highly Configurable - No Coding
Build professional and fast branded e-commerce and customer data collection web apps, no coding experience needed. Scalable solutions that can be built and integrated into your business in minutes.

Powform enables you to create branded, interactive, multi-feature apps for mobile and desktop browsers, including all the smart features you need collect customer data and payments. With the addition of conditional logic you can provide a more tailored experience for your customers.

Our managed secure database allows you to store and analyse all submitted web app data.

Want to store all app data in house?
App submissions can be directed to other business systems via secure authenticated api services.
Contact us today to discuss your custom branded no-code web apps requirements.
Get Started Now