Automatically Sending your SMS
After creating your SMS message template, you need to set up a command on your App to send it automatically to your clients after they submit their info. Learn how below!
Configure your phone component
First, follow our guide to configure the Phone Numbers component properly. If you already have a form ready. Just click "Forms" in the left panel, "Open Saved", and the form you need to edit.
Click the three dots near the component, and then "Edit".

Navigate to the "Message" tab, choose which template will be sent to your users in the "Select SMS Messaging Template" from the dropdown menu, and click the checkbox.
As shown in the GIF below: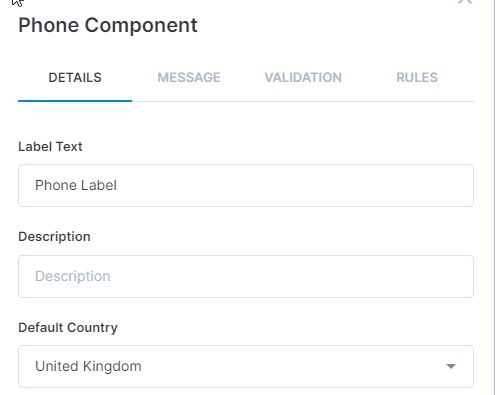 Now you just save your form and export it as a Web App.
The SMS will be sent after your clients fill out the App and click "Submit".
Additionally, you can create follow up messages and Manually Send your SMS message via Actions Panel
Highly Configurable - No Coding
Build professional and fast branded e-commerce and customer data collection web apps, no coding experience needed. Scalable solutions that can be built and integrated into your business in minutes.

Powform enables you to create branded, interactive, multi-feature apps for mobile and desktop browsers, including all the smart features you need collect customer data and payments. With the addition of conditional logic you can provide a more tailored experience for your customers. Our managed secure database allows you to store and analyse all submitted web app data.
Get Started Now