Radio Component
A Radio Component provides a way to give an app user a pre-defined list of items to choose from and from which you require only one to be chosen.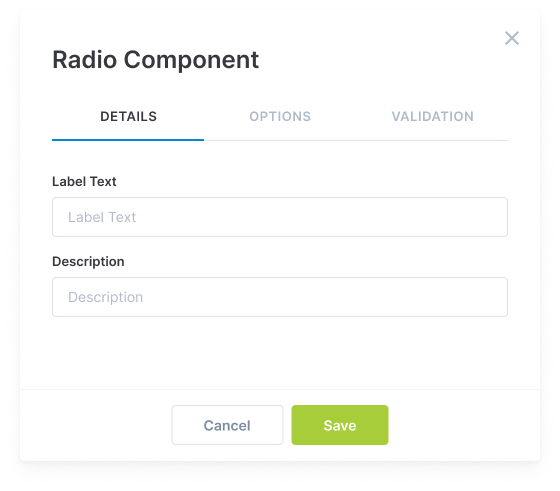 A Radio Component has a configurable Radio Label to give context to the app user as to it's requirements and an optional Description field to facilitate additional context to the Radio Component.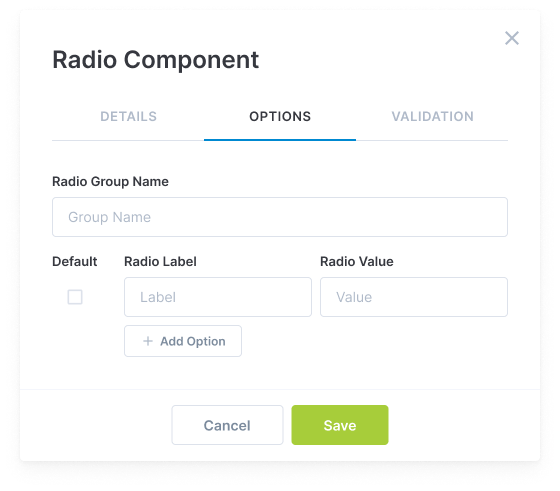 A Radio Component contains a required Group Name field which is used to identify the selected option of that grouping.
Add multiple radio options by Label and Value. Any radio option can be selected by default for the app users by checking the Default check box associated with that radio option.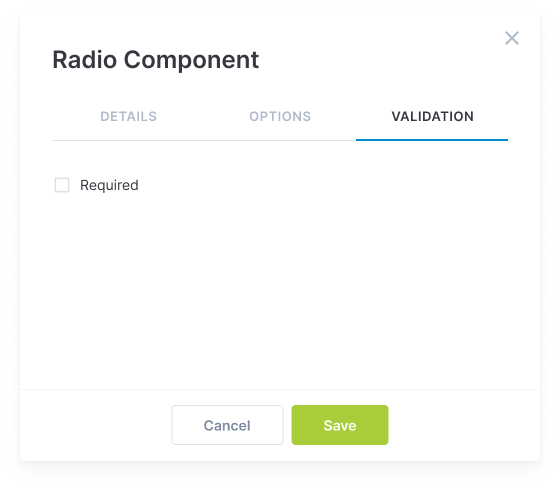 A Radio Component can be required to be completed by the app user if necessary.
No-Coding - Branded Web Apps
Build professional and fast branded web apps and online forms, no coding experience needed. Scalable solutions that can be built and integrated into your business strategies in minutes, leaving you with more time to deal with more complex areas of your company.

Software development is not everyone's specialty, but there are alternatives to hiring a team of front-end and back-end developers. Entrepreneurs, employees, and designers do not require even a working knowledge of HTML, CSS, or JavaScript.

If you and your computer cannot speak with one another then allow Powform to translate, no coding skills needed on your end.
Get Started Now