Date Component
A Date Component is used to collect a date from the app user. The format of the date is determined by the language settings of the browser the app is running on. E.G In the USA the format is MM/DD/YYYY while in the UK and Ireland it is DD/MM/YYYY.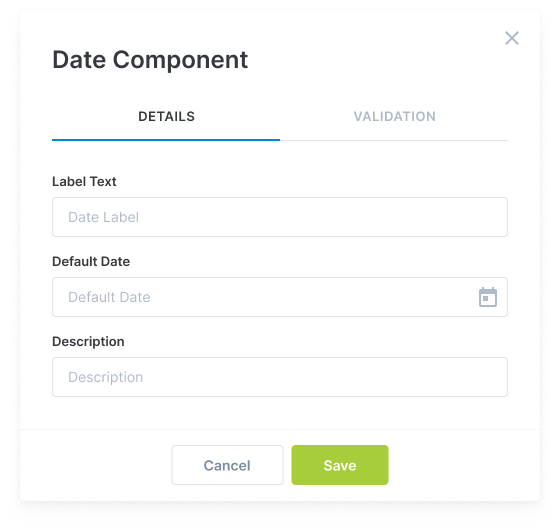 A Date Component has a configurable Date Label to give context to the app user as to it's requirements, an optional Default Date value, a useful option when it can be predetermined what the value of the Date Field will most likely be and an optional Description field to facilitate additional context to the requirements of the Date Component.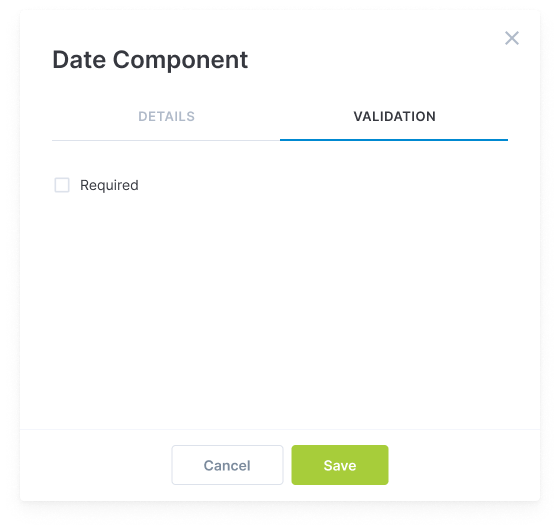 A Date Component can be required to be completed by the app user if necessary.
Date Conditional Logic
Conditional Logic coupled with the Date Component is a great way to qualify leads. The date of an event can be selected, this can be done before the lead is qualified. It may be an event that is over 18, so by conditional logic if the user is not 18 and over then they may not complete sign-up.
The values that are applicable to the Date component are as follows:
Highly Configurable - No Coding
Build professional and fast branded e-commerce and customer data collection web apps, no coding experience needed. Scalable solutions that can be built and integrated into your business in minutes.

Powform enables you to create branded, interactive, multi-feature apps for mobile and desktop browsers, including all the smart features you need collect customer data and payments. With the addition of conditional logic you can provide a more tailored experience for your customers. Our managed secure database allows you to store and analyse all submitted web app data.
Get Started Now