Content Component
A Content Component can be used to provide any additional textual content information to the app user where it might be needed in the app. The app builder (you) can enter the rules and regulations of a competition in this area and it will appear on your published app to guide the user through to the end.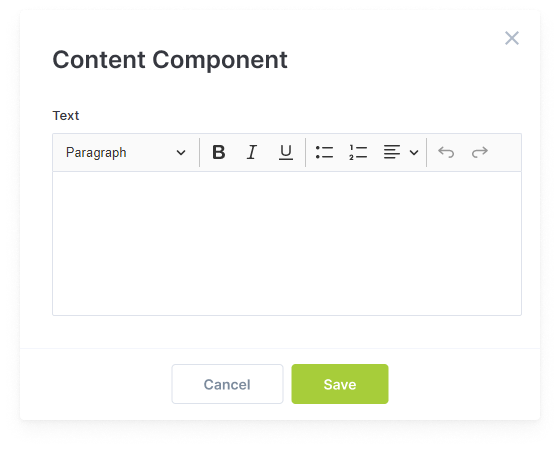 The additional textual content information supported in the HTML Content field includes unordered lists, ordered lists, bold, italic and underlined texts, left, center and right texts including separate heading and paragraph areas. This can be easier to read and can save time through a neat and simple presentation instead of walls of text.
Highly Configurable - No Coding
Build professional and fast branded e-commerce and customer data collection web apps, no coding experience needed. Scalable solutions that can be built and integrated into your business in minutes.

Powform enables you to create branded, interactive, multi-feature apps for mobile and desktop browsers, including all the smart features you need collect customer data and payments. With the addition of conditional logic you can provide a more tailored experience for your customers. Our managed secure database allows you to store and analyse all submitted web app data.
Get Started Now