Conditional Logic - Payment Rules
Did you know, you are not limited to one price for your users?
Powform allows you to apply Conditional Logic (CL) Rules to your Payment Component.
Basically, you'll be able to change the price offered to your clients depending on how they fill out your forms!
Where do I find it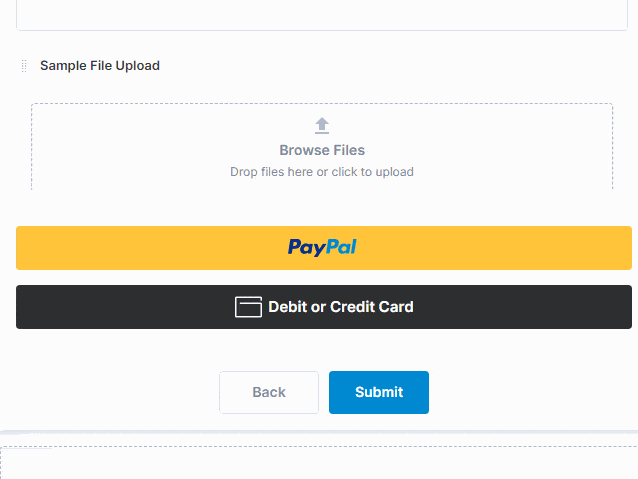 You can find payment conditional logic in the Price Configs tab, just as shown above.
How to configure a rule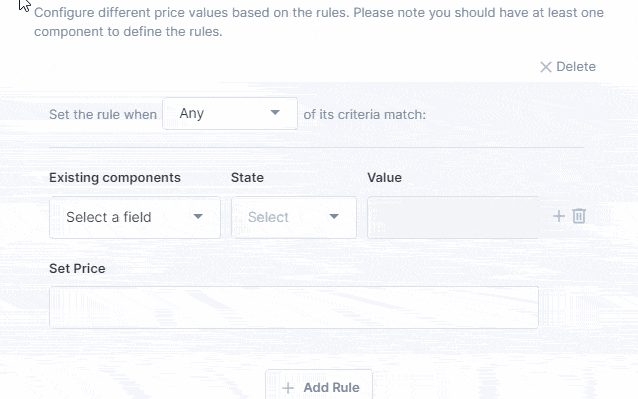 After clicking Add Rule, you can select a component that will be the modifier for your config.
Then, select a state as outlined in General Rules article and define it's value,
Finally, you may set the new price in Set Price. This is the new price if the criterias are matched by the user.
Just like when you are configuring any other component, here you can click "+" next to value and add new criteria.
Then, choose if you require "All" of the criterias to be applied or just "Any" of them for the new price to be set.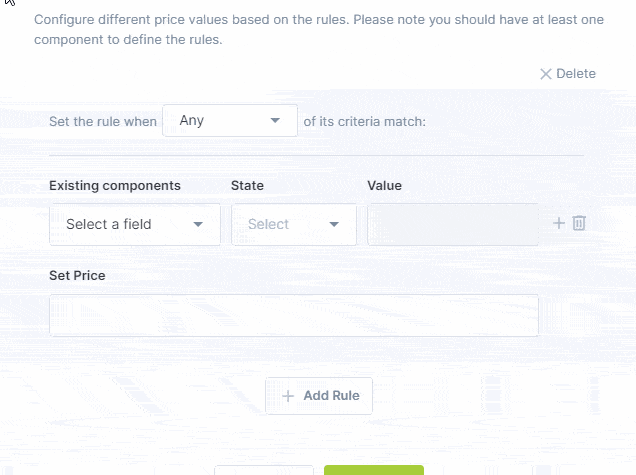 You can delete criterias by just clicking the "Delete" button right after the Value field.
Adding more than one rule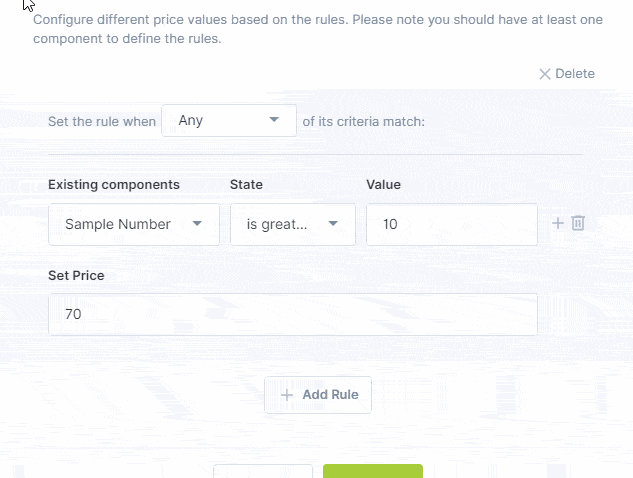 Finally, you can customize your prices even further by adding two or more rules.
Let's say the price of your product, service or solution increases depending on what your user chooses.
Create a new rule for each one of the possible prices!
You can erase each rule by clicking the "X Delete" right above them.
It's simple to configure your prices. Open your form now and try it for yourself!
Highly Configurable - No Coding
Build professional and fast branded e-commerce and customer data collection web apps, no coding experience needed. Scalable solutions that can be built and integrated into your business in minutes.

Powform enables you to create branded, interactive, multi-feature apps for mobile and desktop browsers, including all the smart features you need collect customer data and payments. With the addition of conditional logic you can provide a more tailored experience for your customers.

Our managed secure database allows you to store and analyse all submitted web app data.

Want to store all app data in house?
App submissions can be directed to other business systems via secure authenticated api services.
Contact us today to discuss your custom branded no-code web apps requirements.
Get Started Now