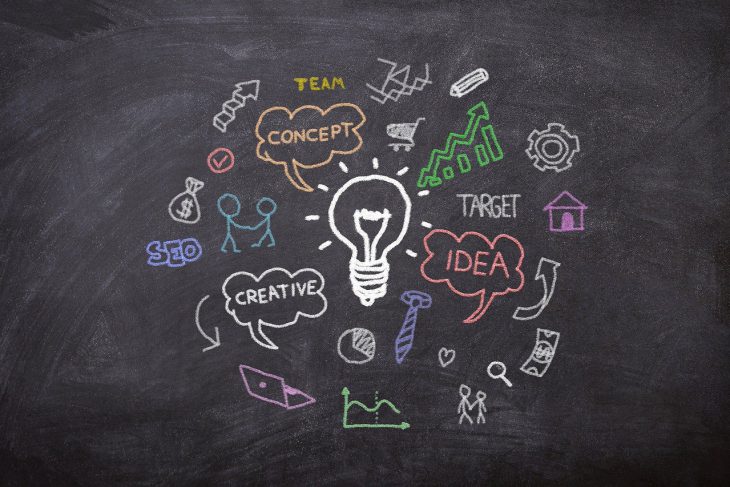 Why Customer Feedback is Important & 4 Ways to collect it with Powform
Customer Feedback guides and influences your product roadmap, which will in turn match more effectively to what your customers/clients need and yield more positive feedback to your brand. Are you unsure of where your brand is heading? Your customers will gladly tell you (that is if you make it easy for them to share their voice). Feedback also improves customer satisfaction rates, which results in new customers and retention of existing customers. Feedback lets you know where you are failing your customers and where you are meeting their expectations/fulfilling their needs. These wants and needs change overtime, so it is important to stay on top of and encourage customer feedback. That is where Powform's easy to use and highly customisable platform comes in.
There are many ways in which Powform can be used to drive business decisions and directions, collecting customer feedback is just one of them. You can build your own online form and export it to your very own branded customer feedback app to gather external data to better inform your practices with no coding experience required. 
Customer Feedback Survey
Powform allows you the space to ask as many or as little questions as you like, your no-code web app platform is all about your goals. You may only need some basic feedback on one particular product or service, and Powform can facilitate that. Our highly flexible software can be fine tuned, no version of your branded web app is ever final.
Powform also allows for the inclusion of more thoughtful open-ended questions which can be paired with our Text Area Component, it is useful to make this configuration optional. There may be customer's who have used your product/service for a long time and will be so invested that they may feel the need to give more detailed feedback. On the other hand they might be new customers and might simply want to rate the service/product from very good to poor.
It is good practice to avoid leading or loaded questions when building a customer feedback survey, the wording of your questions can be greatly improved through a focus group or even by rapid testing your Powform branded web app before launch. Making your customer at ease is important in the construction of a questionnaire, if your client's/customers experience any difficulty at all from the user interface they will not complete the questionnaire.
Contact Form/Instant Feedback
The Contact Form you build on Powform can be integrated into your website easily. This will allow your customers to follow up and provide feedback that will help improve your business going forward. You can have your customers rate their experience with the Check Box Component or Radio Component and can also have a Text Area Component if the customer wants to give more detailed feedback.
They may have some questions about upcoming sales or even questions on warranties and policies that are not covered in your websites FAQ, so it is important to leave your contact page open and flexible so your customer can openly express their concerns.
Usability Testing via App prototypes
With Powform's easy to use interface prototyping and usability testing can be done quickly. Features can be swapped out seamlessly, without impacting any of the other components you have already selected so you can build something uniquely your own. Your Powform web app can be shared through your social media and your website and offer your customers incentives to try out your new no-code web app.
With the submissions you receive it can better inform your app development and produce a simpler and overall smoother customer journey. It is important to establish the correct flow in your design, the smoother the feel the happier your customer's will be and with Powform any mistake can be corrected at a moment's notice. Your beta app can be given to a select group of end users in a real environment in seconds, sending a tester an app works the exact same way as sending the finished product. 
Personalised Web Apps
Powform offers a high level of personalisation, including the use of your company's own branding. Each link you send to a customer can also be highly personalised, which is a benefit that many of our competitors do not have. A personalised web app captures the users attention, if you have data on existing customers then you can add more personalised messages and offer them services and promotions that are more in line with why they choose your service/product.
When prospecting for new clients, you can gather their data through an app or you can use information from their social media/website to build an app specifically designed with this specific target in mind. That level of attention to detail and care is sure to get you noticed and with Powform your personalised branded web apps take hours, no days, and at a fraction of the cost of a development team.
Building a Customer Feedback App
There are two main components to build your MCQ sections, the checkbox component and the Radio Component. It can be used for a singular purpose if you'd like, maybe for just one component that you want to find out about (let's say file upload for example).
The Checkbox Component, once fully developed, features a drop down section which reveals your set of choices is particularly useful when items need to be ranked in terms of importance.
If you would prefer to build an MCQ and want your client to see their options the entire time then the Radio Component is a better fit for you. 
Additional text boxes are very useful, especially if your questions are generally broad and you do not want to use an MCQ field for a Yes/No answer. Your customers can give you a deeper understanding of their issues/praise if you use a Text Area component. This is where feedback can be at its best, as the customer can offer recommendations that might even surprise you and answer questions you had not thought of yet.
Powform offers multiple solutions to a problem, you may wish to build a straightforward app for single use or you may want a more impressive user experience (UX) without a drop off in effectiveness. The data collected can then influence your company's roadmap, your customer journeys, product launches, and so much more.
No-Coding - Branded Web Apps
Build professional and fast branded web apps and online forms, no coding experience needed. Scalable solutions that can be built and integrated into your business strategies in minutes, leaving you with more time to deal with more complex areas of your company.

Software development is not everyone's specialty, but there are alternatives to hiring a team of front-end and back-end developers. Entrepreneurs, employees, and designers do not require even a working knowledge of HTML, CSS, or JavaScript.

If you and your computer cannot speak with one another then allow Powform to translate, no coding skills needed on your end.
Get Started Now