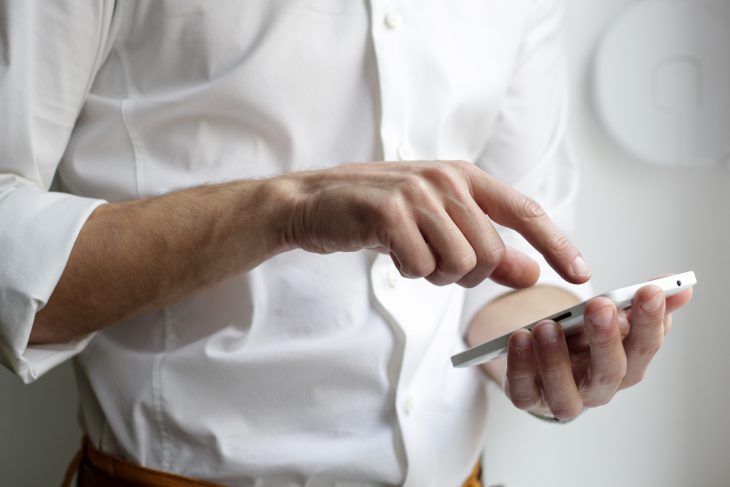 Powform - The Full Mobile Experience Web App Building Toolkit
Cross-platform coverage is an important advantage for businesses to have online, where your website or e-commerce solution performs well over multiple devices without any decrease in effectiveness. Powform also extends to use on iOS and Android for web app platforms and our bespoke native apps that can be built in our Enterprise Plan with our team of developers.
Strategies are divided for Desktop-First Responsive Design and Mobile-First Responsive Design, although it is becoming more popular to have a plan for both or a preference for Mobile-First as the majority of Internet traffic comes from mobile. There was a time when businesses put time and money into developing a strategy for the desktop only for mobile to boom, there is still opportunity in the desktop in terms of developing meaningful online experiences for customers. Landing Pages that are both eye-catching and utilitarian as well as above the fold content to draw your potential customers in are still meaningful goals for a business today. The problem generally with having any utilitarian tool on the web, the features can be cumbersome on mobile and are usually available on a desktop application. Powform provides all features on all platforms with no loss in functionality, no matter how you execute your business decisions.
Building the mobile web app and using the mobile web app
It goes without saying that all features are available for the end users on the published mobile web apps, with gestures and touch points built for the smoothest experience on your mobile device. There are some techniques that can save you time in the early development stage, most of the efficiency relies on research and planning below.
Wireframing your app is a solution to your development issues, it works like a storyboard would in a video as each frame is planned from start to finish. There are useful wireframing apps such as iPlotz and Azure on the market today. Powform has the advantage of being a no-code platform i.e. all of the components are ready for you to piece together instead of having to code them from scratch. This allows for rapid testing in focus groups, where the flow of the app can be decided on through feedback from your customers or from your employees. Components can be rearranged, taken away, or added in in a very short window of time. It is important to know how your customers' minds work because at the end of the day they will be using the app and not you.
Powform branded web apps have a catalog of components to solve your problems, the first step in building a mobile app is figuring out what problems can be solved by your app. If you have multiple problems, then you can build and launch multiple apps on the same Powform account with each performing as highly as the last.
Important difference in mobile design vs desktop design
Desktops will have a larger screen size and will therefore be able to have more components in view at one time and can be accessed with fixed navigation bars. This comes with its own business tactics to consider (as does mobile) such as how the information is presented to keep the customer scrolling. It may be presented through columns, drop down menus, sidebars with useful information depending on the customer.
On mobile aps pull out menus can get muddled if they are not properly designed, customers will want to find what they are looking for right away so organization of prioritized functions are key. Same goes for the size of the screen, each component may fight for a place on the screen so choose which components are in your customers' eye line from their first click. Visual Simplicity is key for high lead generation and form completion rates; the customer journey can be ended in a moment if the experience is made difficult through needless steps and bad performance.
Your Powform web app is well balanced, your customer will get the full view on desktop and mobile, there will not be a jumble of drop downs and pull out menus to confuse. The app will be useful to your customers with a streamlined design that cuts out the clutter and will result in a high level of customer satisfaction.
Powform's flexible component menu

Our menus and features are fully accessible across all platforms, they can be moved to online by click and drop or drag and drop. On smartphones a user makes gestures (swiping and poking) drag and drop with a finger or a stylus and the speed of the motion is as fast as it would be on a desktop. Powform makes use of touch events (touchstart, touchend, touchcancel, to improve the overall UX (user experience) as relying on just drag and drop for a mobile app can be clunky to handle.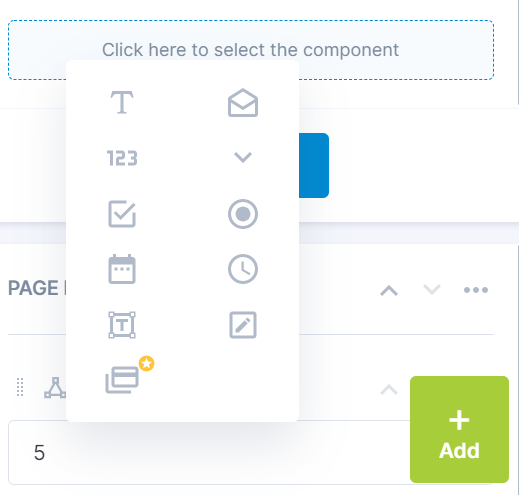 Our apps work well with the tried and true desktop cursors and cursor triggered animations as well. Desktops are usually used to complete "bigger" tasks because of the screen size. With Powform your branded web app builder can complete its objectives no matter what device it is being accessed and edited on. Usually jobs that require apps with a higher level of functionality often stay with desktop exclusively such as Premiere Pro for video editing, 3DS Max for design, and GanttPro for project management
With Powform you can begin building your branded web app on your desktop and save your progress. You can then pick up where you left off on mobile with no loss of features or operations and rebuild or just put the finishing touches on your project. Both offer the opportunity to build a form solution from scratch without compromising the functionality.
Powform's Upcoming Features List
The Powform team is working on a host of upcoming features, each will have its own considerations when it comes to desktop/mobile. The experience will be meaningful and fast for you and your customers, creating the highest possible value. Providing options to let your creative developer show is one of our primary focuses at the moment, building components that will help you in different departments and in everyday business life.
File Upload
Stop and Start Flows
Reports
Calculators
Conditional Logic
End to End Encryption
Data Storage and Exporting
Single Sign-On
All current features and upcoming features we have planned for release will be supported on desktop and mobile. You will be able to develop your applications at the office or on the go.
Highly Configurable - No Coding
Build professional and fast branded e-commerce and customer data collection web apps, no coding experience needed. Scalable solutions that can be built and integrated into your business in minutes.

Powform enables you to create branded, interactive, multi-feature apps for mobile and desktop browsers, including all the smart features you need collect customer data and payments. With the addition of conditional logic you can provide a more tailored experience for your customers. Our managed secure database allows you to store and analyse all submitted web app data.
Get Started Now