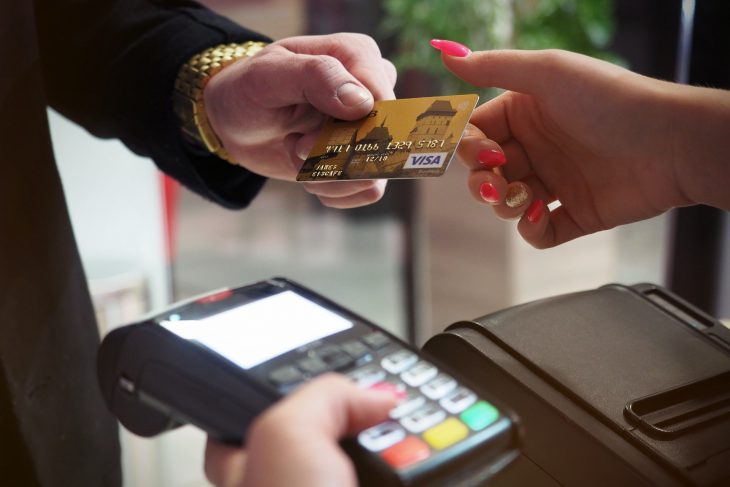 Customer Relationship Management Solutions (CRM) & Powform
Data is a major concern for companies today, where to store it and how to protect it and how to use it meaningfully being the three greatest concerns. This data is often collected from online channels  such as a company's website, through a phone call, email,  chatbots, and social media. All this data can then be used to better understand customers needs and wants, which will in turn keep existing customers happy and increase sales growth. The use of the data collected from these channels to inform approaches to the customers is known as Customer relationship management (CRM). It is a flexible process and it can be applied to existing customers, former customers, and the customers of the future. Their habits are studied so the company can provide meaningful experiences for the customers and there build loyalty with a strong relationship. 
How CRM can help with your business
The most common challenges that CRM tools help to solve, saving time and money with efficient and highly customisable platforms. There are details that will be forgotten in the day to day running of business and personal details about the customers themselves, a CRM tool will help businesses keep track of all this information and so much more.
Contact / lead management- Keep a record of existing customers and new clients you would like to target, this will save time when conducting promotions or keeping your customer base up to date with the latest news.
Workflow automation- build the most effective processes start to finish, which will result in an overall improvement on products/services.
Data analytics- you can store data and some CRM tools can present this to you in a report to inform your business decisions going into the future.
Email automation- you can send bulk emails to your entire customer base or just a handful of lucky customers, this saves a team time and energy as they do not have to send every single email themselves.
Call and email recordings- Manage how many emails and calls are sent and received. Implement strategies to focus on your approach of choice and encourage staff to increase numbers in certain areas.
Lead generation- assess data and develop the best strategy to approach new customers.
Coordinating your sales teams- assigning team members particular roles and tasks you know they are best suited for is a key for success.
Third-party integration- Most CRM platforms have a high level of third-party integrations from online shopping carts, social media tools, and marketing automation tools.
Businesses might benefit from using a number of tools to produce meaningful experiences for their customers, designing and distributing incentive schemes or even once off promotional deals can be the key to the longevity of Customer Lifetime Value (CLV). Not only are the customers happy, but your employees will be satisfied with some organizational structure and place more trust in the company. Employees will have a high level of customer service that is standardized across all their customer needs.
What some companies get wrong about customer relationship management
Companies have found new and innovative ways to record the data that is created when they interact with their customers. Companies acquire the basics to try and build customer profiles from demographic data gender, age, income, and education.
What companies often forget is the relationship part, some businesses are still treating customers like resources instead of people with feelings and wants and needs. Offering personalized experiences to your customers helps strengthen existing relationships and build
new ones instead of looking at your customers as nothing more than an opportunity for profit. A customer can have multiple relationships with the same company for example transactional, long-term, short-term, co-creators, or even as a member of a community. It is important to recognise and strengthen these relationships through CRM and provide different approaches for each one.
What are the best options for CRM software on the market today
There are a multitude of CRM tools on the market, each with their own focus so each will have its own focus and area of expertise. Marketing automation, project management, or lead generation are the usual reasons for a business to look for a CRM tool in the first place and there are different tools for each. There are industry leaders that have CRM software that does it all and we have provided a list down below for your consideration.
Salesforce is perfect for medium sized businesses to large enterprises who want to get up and running with some CRM software, it is cost effective and has a high level of functionality, customisation, and integration with your other business tools.
One of the CRM tools that comes highly recommended for small businesses is Freshworks CRM, it's another all around tool that can help improve conversations with your customers and give you a 360 view of your customer base.
Zoho is scaled to size, it can be used by small businesses, much larger enterprises, and everything in between. Their high level of customisation can be used across multiple industries such as Retail, Non- Profits, and Insurance to name a few.
Apptivo specializes in invoicing customers and is a cost effective solution at 8 dollars per month it still has the flexibility to be used for other purposes, but invoicing is its biggest strength.
Building your own no-code app with Powform to improve CRM effectiveness 
Powform offers a high level of integration with our Enterprise Plan, we can build bespoke authorisation apps to support the high level of activity on CRM platforms. Personal promotional codes and messages can be sent through Powform's in app messaging, integrated with contact management on a businesses chosen CRM platform. It is a nice way to receive a gift and the Powform message will come through with the company's branding front and center.
Generate leads with Powform, your self- built no-code web app can be useful in reaching out to new customers through email marketing. You can send a link to everyone on your email list or just a segment of your target audience to help spread brand awareness. Your app can also be integrated into your social media and your website so interested parties can click on the link and sign themselves up for your product/service/community if they like, improving your workflow and customer journey.
Powforms Your entire sales team can be added to your Powform in app messenger where they can receive their duties for the day and can send back a completed to do list at the close of day. You will be notified of submissions as they come through and can coordinate with your team to make sure all tasks are completed in a timely manner.
Whatever form or structure your centralised data takes Powform can support retrieval, presentation, creation and updating using our no-code dedicated branded web apps via secure CRM apis.
Highly Configurable - No Coding
Build professional and fast branded e-commerce and customer data collection web apps, no coding experience needed. Scalable solutions that can be built and integrated into your business in minutes.

Powform enables you to create branded, interactive, multi-feature apps for mobile and desktop browsers, including all the smart features you need collect customer data and payments. With the addition of conditional logic you can provide a more tailored experience for your customers. Our managed secure database allows you to store and analyse all submitted web app data.
Get Started Now