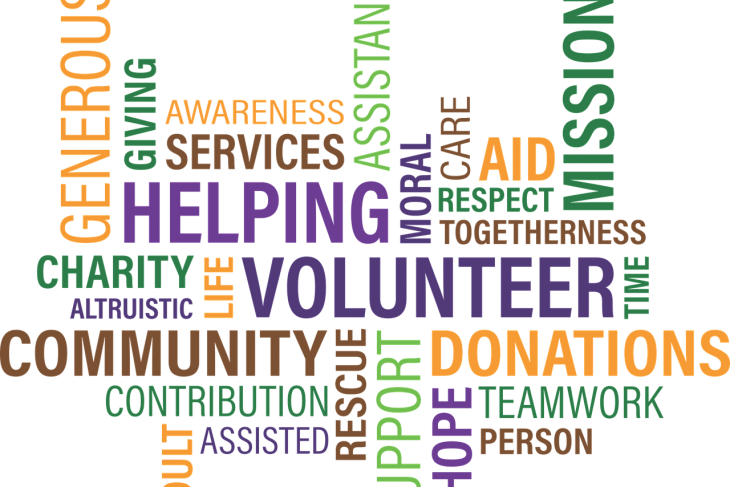 Fundraising through Powform
Do you have a cause you are passionate about that you would like to raise funds for or raise awareness for? Do you work for a charity or a non-profit organisation that wants a fast and efficient event management and donation collection tool? Are you looking for an app that can grow your outreach and a payment solution that you are in total control of? Powform has your answers.
Powform has a simple payment solution that also doubles as a sign up tool. The charity is in complete control of Powforms branded web applications from their profile. It is also suitable for Office fundraising events or even just a once off Office Collection Day. Powform fits all stages of the marketing funnel, we generate leads, nurture these leads, and provide a sale.
Below are some examples of fundraising solutions which can be supported by Powform in the form of online social and traditional web marketing and direct fundraising collection allowing you to concentrate more on providing a great event for your supporters.
Fun Run
A charity is in need of some help, they know that it can be difficult to raise funds at times and they want to introduce a new audience to the joy of running. Powform provided them a solution that doubles as a marketing tool and a payment collection tool.
The first app is used to gauge interest in the race as well as what distance the runner wants to take part in (a 5k run, a 10k run, and a half marathon). This app will be spread across the charities social media channels and in their content marketing.
The interested parties click the link and provide the details mentioned above, after signing up they receive another branded payment app and have a set window of time to make the payment and enter themselves into the race.
The two app solution is fast and efficient, with the charity at the head of their own branded web applications. People new to running will not be daunted by the idea of balancing fundraising and training for their race, along with the responsibilities of everyday life.
This can also be paired with another app that sells race day T shirts and high vis vests, you can select which size you would like, provide your address and phone number if you wish.
Charity Raffle
A library is looking to fix a hole in their roof and replace the books that were water damaged.
To raise funds the library is offering a new laptop, donated by a local business, as a prize. Powform provides the solution, and the library presides over the competition.
The library uses its social media and the channels of local businesses to raise awareness of the contest along with the sign up page of Powform's branded web app. The contestant enters their name, email address, and phone number and receives their branded web app to make payment.
The library selects the question, for this example we will use "What is Mark Twain's given name?" (It's Samuel Langhorn Clemens if anyone wants to know). Of course, there will be incorrect answers too. The contestant places their answer and makes their payment (through Paypal or their debit/credit card) to enter the competition.
The library sets a window of time for the answers to be submitted, they have their answers and the winner is randomly picked (out of a hat or otherwise) and a message is sent to the contestants letting them know whether they are the lucky owner of a brand new laptop or not. This is a flexible solution that can also include second and third place prizes.
Car Wash
A local Tennis club is launching a series of fundraising activities to pay for flood lights to keep the courts lit up during practice in the Winter. The days are getting shorter, so the sports team wants to make the most of the summertime (and their carpark) with a local car wash. Powform provides the means to prospect to interested customers with its data management system and email list that the local sports team will have full control over. Our payment solution is also perfect for a fundraising event such as this.
A more localised solution, where interested parties are offered a number of plans (each with a different price). Traditional, local advertising such as radio, newspaper, and flyers can be coupled with social media channels to raise awareness for the cause.
The customer receives their branded app, which presents the carwash details, they then use their preferred method of payment and the booking is set. They are reminded that if they do not show up at the appointed time that they may be delayed a bit.
Coffee Morning /Bake Sale
A non-profit organization wants to raise money to provide support for homeless families, helping them out of Emergency Accomodation and help them find work. They collaborated with a number of well known brands with blog posts and native advertising to raise awareness for the upcoming events, complete with a list of venues that are holding a Coffee Morning.
They want to use a social and fun activity to raise money, but they also want a modern and safe payment solution. Powform provided them with an efficient two app solution that the non-profit organization uses for their event management.
A simple solution that can be used by charities, non-profits, or in any workplace. Powform is perfect for coordinating events, with our in app messaging and built in Customer Database (aiding in ongoing customer relationship management).
They proceed to payment and are reminded of the time, date, and location of the Coffee Morning.
Silent Disco
The charity has partnered with an event company who has provided them with a free silent disco hire. Powform provides our bespoke sales and marketing tools to reach out to prospective disco goers.
A simple two app solution, emails are sent out to prospects. When they sign up they are given their e-ticket stub and they can also choose which genre of music they will have in their headphones and can even make requests for specific songs on their playlist. This also applicable to a movie night (which can be tested in the following article link)
This app solution is also suitable for events such as Karaoke nights, where contestants can choose which song they would like ahead of time.
Football Five A Side World Cup
A member of a football club is to undergo a life saving surgery, members of the team and the community at large want to come together and help him in whatever way they can. The club has set up a series of football five a side world cup tournaments for juniors and seniors. The local businesses that support the club can spread awareness across their social media channels and in their offices to recruit enthusiastic footballers from their workforce.
Participants enter into the tournament and the club, who now have the Powform app, create teams for the event out of the list of interested parties. The players receive messages from the app to let them know that their details have been received (name, phone number, preference of position if they have one) and they receive their branded payment app.
From there, each player is assigned to different countries and the winners receive the honour of winning glory for their temporary homeland and a framed photograph above the bar in the club house.
Powforms scalability allows for an even larger tournament (providing you have the grounds for it that is) and can be used for a number of charity sports tournaments where a bracket is involved. A perfect fundraising idea for your local GAA club or Golf society.
Beard/ Head shaving
A national charity involved in cancer research wants to create a nationwide initiative to raise funds and to also spread awareness. Powform can be used by individuals or organisations, members of your family, friend group, your colleagues, or your local team can shave with you in solidarity. Awareness is spread through the regular channels such as social media and traditional media and Powform's email marketing system.
The organisation sets the goal, let's say 10,000 euro, with each pledge given the donor is notified of their contribution. Their donation pushes the number to 2000 euro, they can now see how they have helped and encourage others to do the same.
Once the goal is reached then the participant shaves their head/beard as promised. This solution can work for a number of popular fundraising activities such as Skydiving, Wax It, Zip Wiring, and a Marathon Night.
Of course, these are actionable examples to get your imagination going. With Powform's Enterprise plan we can go that step further, and craft your branded web application to your exact specification to create a truly memorable experience.
No-Coding - Branded Web Apps
Build professional and fast branded web apps and online forms, no coding experience needed. Scalable solutions that can be built and integrated into your business strategies in minutes, leaving you with more time to deal with more complex areas of your company.

Software development is not everyone's specialty, but there are alternatives to hiring a team of front-end and back-end developers. Entrepreneurs, employees, and designers do not require even a working knowledge of HTML, CSS, or JavaScript.

If you and your computer cannot speak with one another then allow Powform to translate, no coding skills needed on your end.
Get Started Now