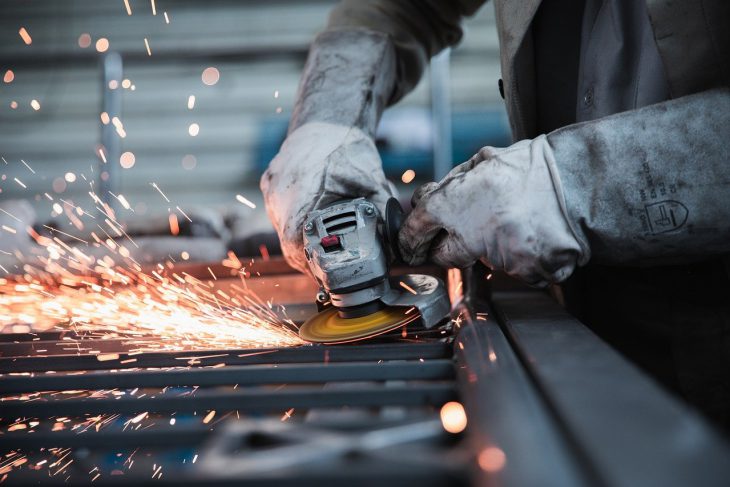 Workplace Incident Report App via Powform
Unfortunately, incidents do happen in the workplace such as accidents, injuries, near misses, property damage or health and safety issues. This requires highly detailed reports of what happened in the form of a Workplace Incident Report. Powform provides a no-code web app solution for building online forms and Workplace Incident Report Apps, you or your team build personalised apps that can be sent to all parties involved to create a full record of the event.
It is often the case that an accident occurs, then when it is determined that the area is safe enough and everyone is accounted for then a Workplace Incident Report is typed up. It serves to find out who was responsible, who was involved, when and where the incident began. It is a time sensitive process that should be conducted within 48 hours of an accident happening. You may have multiple sectors that would have different environments and therefore need different questions answered.
Powforms no code, web app solution is perfect for the writing of Workplace Incident reports that can be assembled ahead of time or built in minutes. With our drag and drop interface and our built for purpose components multiple Workplace Incident Reports can be created and saved to your profile for minor to major incidents.
Employees can report an incident and provide a detailed account of what happened. The employer can use our branded web app's landing page to provide instructions as to what the eye witness is to include in the Workplace Incident Report.
The type of incident that took place
Where the incident happened
The date, day and time of the incident
Injuries that were obtained
Medical treatment that may have been required
Equipment that was involved
Events leading up to the incident that could have contributed to it taking place
Eyewitnesses that can tell their side of the story
Names of the people involved
Text fields can be used to gather essential information, such as name, phone number, and the employee's email address. The radio component can be configured to present an MCQ style questionnaire that can be combined with a checkbox to make sure the employee fills out all the required fields before submission. Powform also has a text area component where the employee can give more details on the incident (this component can be made optional or mandatory). If you need to specify what the employee needs to write down then the content component can be used as a preface to the entire online form.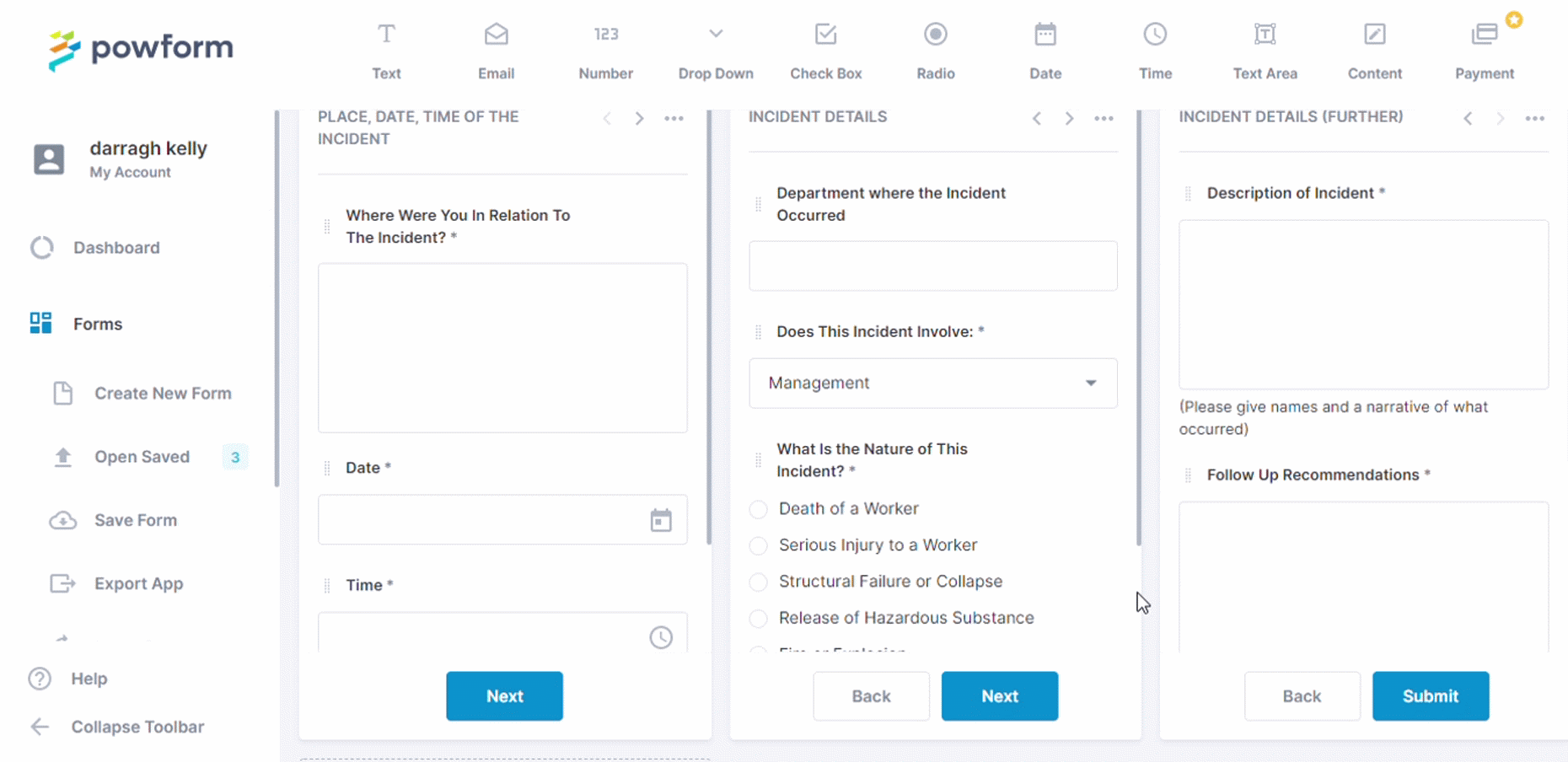 In an industrial accident for example, was the injured party wearing proper PPE or were they acting strangely? Were there any work vehicles involved? These general questions can be sent to multiple employees to get to the truth of an accident quickly. These questions can be interchangeable (thanks to the easy to use radio component). If the accident occurred across multiple floors or departments then the questions can be tailored specifically to each floor to get their perspective and a better picture of the incident.
Our text component does not have a character count so the report can be as in depth as it needs to be. The employer will have to take this information to governing health bodies, so it is important that they are accurate and detailed. When creating this field, you can add text above to encourage the employee to think about what safety procedures were followed and which steps were taken, were there any safety equipment malfunctions etc.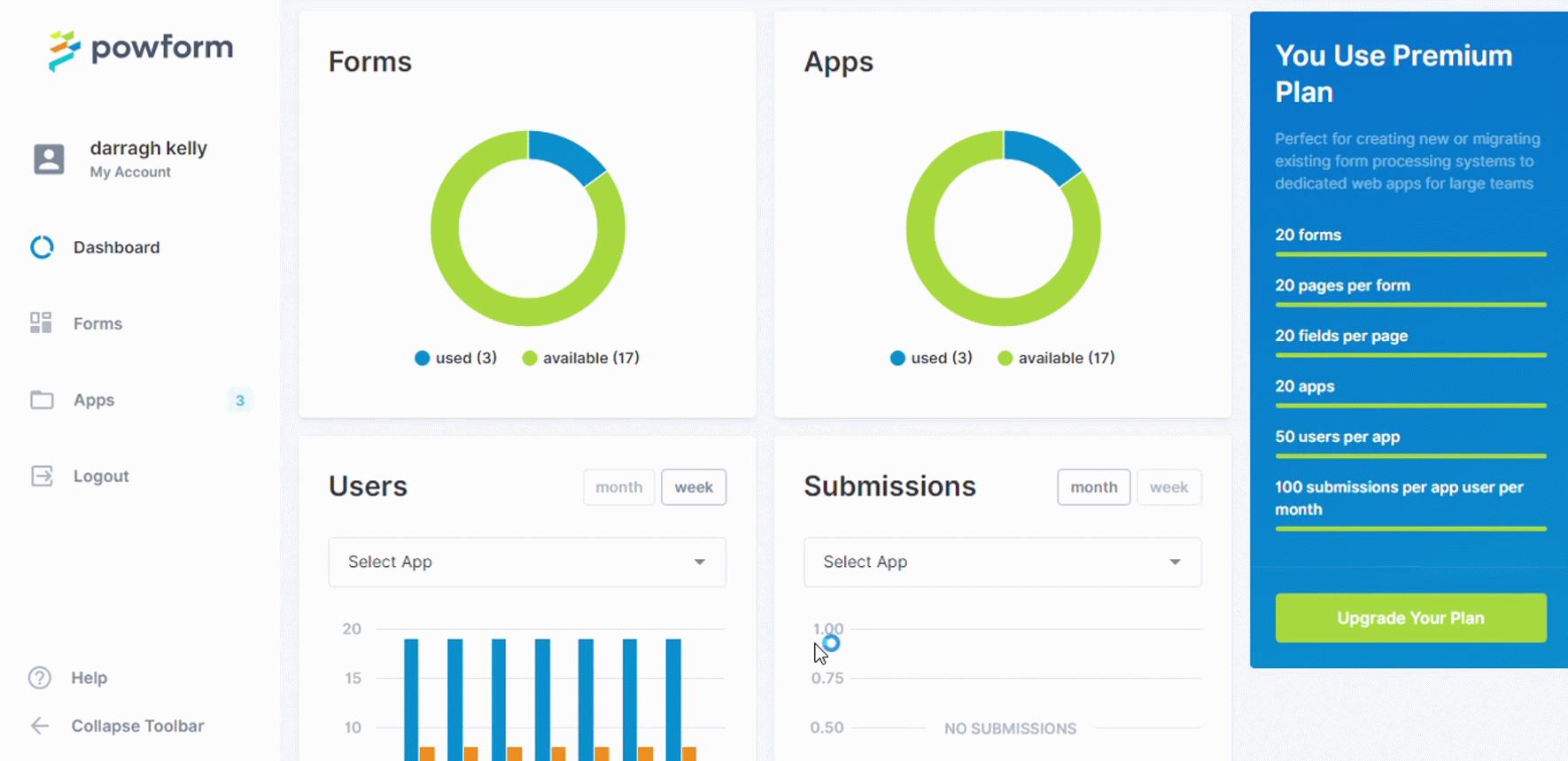 If you already have your employees' details on file you can create a mini profile on the Powform Dashboard with their details and build a personalised app for them where only they have access or you can take their name and email from them within the app. Each user will then receive a branded company web app with instructions and an AAR (After Action Report). Each member of the incident group can be sent an individual incident app, which can be tailored to them based on what department they work in or where they were when the accident took place. The perspective of the employee on floor 3 will be different from that of the employee on Floor 1 so it is important that the apps can be personalised and built quickly.
From there they sign their name, employee number, a description of the event as it took place, who was involved, what was damaged. Then they log the time and the date that the incident happened.
Incidents can be manually transferred to an existing company incident reporting system or integrations can be included to automatically transfer them over.
Highly Configurable - No Coding
Build professional and fast branded e-commerce and customer data collection web apps, no coding experience needed. Scalable solutions that can be built and integrated into your business in minutes.

Powform enables you to create branded, interactive, multi-feature apps for mobile and desktop browsers, including all the smart features you need collect customer data and payments. With the addition of conditional logic you can provide a more tailored experience for your customers. Our managed secure database allows you to store and analyse all submitted web app data.
Get Started Now