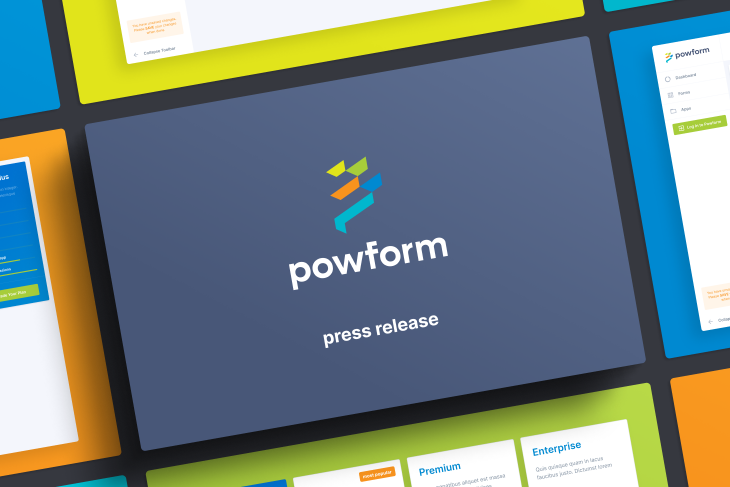 Powform makes it easy to create online forms
Powform.com is an online form builder and data collection tool. Powform allows non-technical users to easily create high-quality, standalone, branded forms for:
generating leads
distributing surveys
collecting payments
recording job applications
registering guests for events
and much more!
Powform is used by individuals, community groups, non-profits, educational institutions, small businesses, and large enterprises. It is a trusted solution for strengthening customer relationships, improving user engagement, increasing form completion rates, and overall sales.
We offer a range of subscription plans so that customers can get the features they need at the right price. Anyone can sign up for a Free, Plus or Premium plan on our site and start building their form straight away. We also provide bespoke Enterprise plans for enterprise customers who require additional security, authentication, or conditional flows, as well as advanced data storage, processing and reporting.
Drag and drop form-builder
Our intuitive drag and drop form builder makes creating your forms very easy. Simply choose the fields you need and drag them onto your page. All fields can be configured as optional or required. Form fields can be arranged and categorised across a number of pages to make the process of completing them more intuitive. You can quickly build any form to suit your data requirements and publish the completed forms online without any need to connect to your website or have your own domain name.
To make your forms more user-friendly, add a title and description to your published form during export. Choose a colour scheme and add your logo to maintain any brand consistency requirements. You can also assign users by email address for a more personalised experience, or provide anonymous user access on export. Users will receive a personal email with a dedicated URL they can use for  access. Alternatively, for anonymous access, you can share the URL with multiple users.
Try any of our plans for free at powform.com.
Highly Configurable - No Coding
Build professional and fast branded e-commerce and customer data collection web apps, no coding experience needed. Scalable solutions that can be built and integrated into your business in minutes.

Powform enables you to create branded, interactive, multi-feature apps for mobile and desktop browsers, including all the smart features you need collect customer data and payments. With the addition of conditional logic you can provide a more tailored experience for your customers.

Our managed secure database allows you to store and analyse all submitted web app data.

Want to store all app data in house?
App submissions can be directed to other business systems via secure authenticated api services.
Contact us today to discuss your custom branded no-code web apps requirements.
Get Started Now