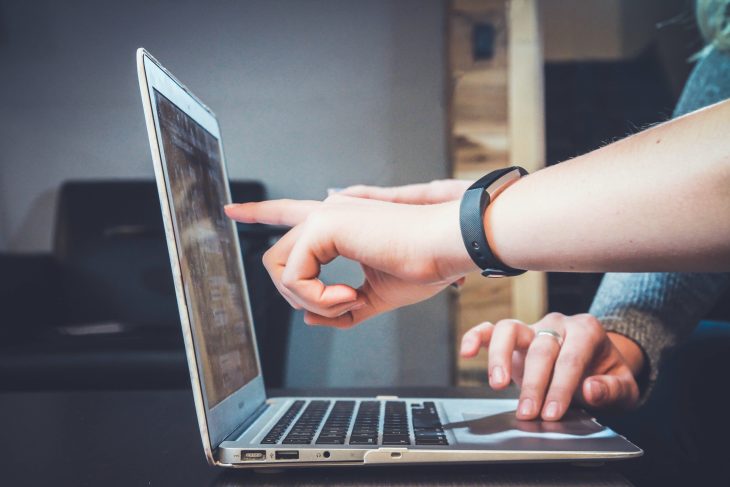 Standardising Data Collection for Financial Services
In this case study we show how using the import CSV feature and creating Web Apps can help your business to modernise and standardise the data collection process. This technology serves as the perfect solution for companies that want to stop using outdated spreadsheets and standardise their Data Collection.
Initially the financial services organisation needed a process to facilitate the transition from partially structured and partially standardised spreadsheet data all across different regions and teams into an agreed standard of data across all geographical regions and teams, which is why they partnered up with Powform.
Here you will learn the objectives of the financial services organisation, the steps it took to enhance their processes, and what additional benefits were obtained by using Powform Web Apps!
Identifying the company's main objectives
First of all, it is crucial to understand what the company's needs and objectives are. That is, what they were aiming to achieve and how Powform could help them with it.
One of the main goals was to cease collecting data using traditional CSV spreadsheets, such as Excel or Google Sheets. This is an old form of collecting and storing information. These tasks can be especially challenging for large financial services organisations that deal with different spreadsheet formats. CSV sheets come in various formats and layouts, making it difficult to consolidate and standardise the data.
For example, the financial services organisation was dealing with inconsistencies in the data by collecting it across different geographical regions and teams. This made it challenging to process and analyse all of the information efficiently and effectively. Furthermore, organisations must now comply with various data handling and storage regulatory requirements, such as GDPR and the CCPA. It is not easy to ensure these requirements with simple spreadsheets.
Another primary goal of the organisation was to store the data centrally on one enterprise software platform. In order to achieve this the data collection process firstly needed refining and standardising. Powform provided the ideal service in this case, providing a solution that could meet the company's standardised data storage objectives whilst also greatly facilitating data collection for each region and team via well designed branded Web Apps.
In practice, the organisation was using the import CSV feature to transform existing spreadsheets into Web Apps. With additional Web App updates over time the organisation would eventually centralise all information from all regions and teams into one Web App solution.
3 steps to import CSV and implement Powform solution
One of the major benefits of partnering up with Powform is how easy it is to implement the solution. The business in this case study followed the 3 steps below to improve their ability to process, analyse, and utilise information.
1. Transfer data entry from a spreadsheet to the platform
To move away from spreadsheets and centralise the data in one solution, initially individual Web Apps were generated from the existing spreadsheets from across all the geographical regions and teams. You can see how simple it is to import sheets with the Form Building via CSV import Wizard guide. With this first step of the integration, the same information as before was now stored in secure data storage.
Administrators could access the data from anywhere on any device, without installing a software. They just need an internet connection and authorised access to the data. The users also now had a great User Experience (UX) when collecting the data. 
During this process, the financial services organisation didn't need to hire new programmers or designers to create the forms. Powform offers a unique CSV import feature as well as an easy-to-use drag-and-drop builder to facilitate further personalisation and requires no coding knowledge.
Any employee can create the Web App and use all the Powform features. Also, even after importing the CSV sheets, the employee could make additional changes to the forms to make them more appealing and appropriate to the company's format.
2. Transform data to make it universally applicable
Whilst initially, the financial services organisation created individual Web Apps to meet the needs of each region, this step 2 would eventually centralise all data in one place on the same platform. Instead of using different processes and Web Apps for each region, the financial services organisation changed their Web Apps over time to make all of the data formats the same. This involved cleaning up the data, standardising data fields, and mapping any regional differences to a common format. 
When the company completed the updates on the Apps, the same formats were now implemented across all regions. The administrators could find all of the information about the clients in Powform's Database, which supports filters, searchers, pins, data downloading, editing and exporting, and much more.
Powform also allows exporting data back into CSV spreadsheets. With this option, the financial services organisation could still use the data collected via Powform in other applications, services, and software where required.
Another thing to note here is after this step, the financial services organisation also collected data with better completion rates. This happened partly due to the use of Conditional Logic to improve the overall UX, which you can learn more about it here.
3. Transfer data into an existing in-house system
After the success of step 1 and 2 above, the next step was to store the universal data on an existing in house larger enterprise software platform. The organisation still wanted to use the Powform Web Apps but now wanted the submitted data to be stored on a larger in-house system. This was made possible by calling the secure Restful APIS of the third party software directly via the Powform Apps. 
Results obtained with Powform solutions
After the implementation of Powform's solution, the financial services orgabisation analysed if they achieved their goals and what were the results of the process.
Process universalisation
This is a case of streamlining and standardising processes. All of the company's processes are the same for all regions and devices. For example, an employee in a branch from a specific region of the country has the same data collection and access process as any other branch.
All of the business now collects, manages, and exports data in the same way without manually changing spreadsheet formats, configurations, or details.
Managers and leaders can also easily find information about clients from any region because it's centralised on the same platform.
Security
Overall, using a Powform's Web Apps provided a higher level of security for financial services organisations than the CSV spreadsheets. Some of the resources that provide more security are:
Encryption: Web Apps secure data in transit and at rest. This means that data is scrambled and unreadable to unauthorised parties, making it much harder for hackers to steal sensitive information.

Access control: the company can now enforce strong access controls. Only Powform users can access the data.

Wide security: Powform servers are secure and regularly receive security updates to eliminate vulnerabilities.
Flexibility and benefits
We serve the company in all aspects of its modernisation process, before, during, and after.
Not only that, now the financial services organisation also enjoy Powform's many benefits that greatly improve the user experience while filling the form, such as:
Integration with Twilio to facilitate user communication.

Integration with secure payment processors, such as Paypal and Stripe.

Submission of detailed reports.

Customisation of the form.

User file uploading.

Conditional Logic.

and much more...
In summary, collecting user data from different spreadsheet formats can be daunting for financial services organisations. With Powform and its import CSV feature, the financial services organisation has standardised and optimised data collection tasks while improving the user experience in general. This makes Powform's solutions the top choice option for any financial services organisations looking for the most cost-effective solution to modernise their process.
Want to know how the Powform's features work in practice? Get in touch with us now and request a demo!
Highly Configurable - No Coding
Build professional and fast branded e-commerce and customer data collection web apps, no coding experience needed. Scalable solutions that can be built and integrated into your business in minutes.

Powform enables you to create branded, interactive, multi-feature apps for mobile and desktop browsers, including all the smart features you need collect customer data and payments. With the addition of conditional logic you can provide a more tailored experience for your customers. Our managed secure database allows you to store and analyse all submitted web app data.
Get Started Now