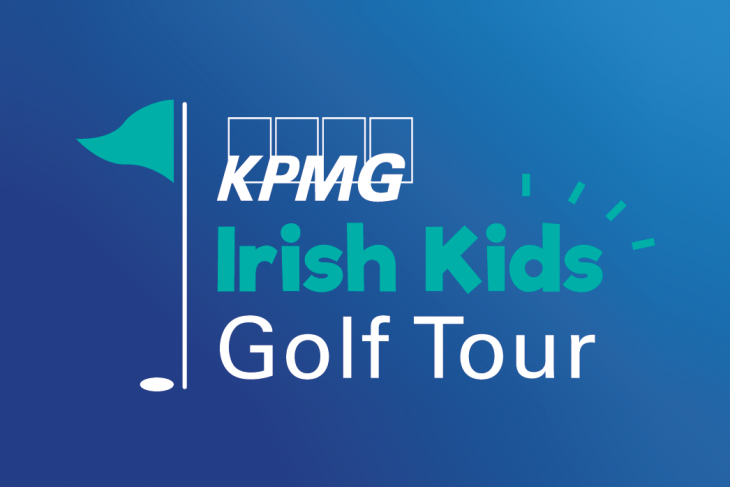 Irish Kids Golf Tour makes booking easy with Powform
Powform is proud to be an official partner of the Irish Kids Golf Tour. The goal of the Irish Kids Golf Tour is to: "Develop and fill a key niche in junior golf in Ireland by providing an elite setting for junior golfers to compete safely & enjoyably in a professionally run Tour on Ireland's best golf courses."
Established in 2017 to serve competitive junior golfers and their families, the Irish Kids Golf Tour offers professionally-conducted competitions, helps develop juniors on and off the golf course and prepares them for competitive golf and life beyond childhood.
Played over some of Ireland's greatest courses, the tour is open to boys and girls aged from 6 to 13 years old. Starting each year, the first four tournaments are played in each of the four provinces of Ireland. The tour ends the summer season with the All Ireland Trophy tournament played in late August.
Each year, the tour is concluded by inviting the nine players who have won the Order of Merit in their respective age categories back to play a final event at a world-famous venue with the chance to be crowned the Tour Champion of the Year.
The events in each province, plus the overall All Ireland event, are booked via dedicated, branded Powform forms. Each event form takes the competitors' details and payment for the event. The event apps are embedded in the irishkidsgolftour.com website and can also be shared across social media platforms via their own dedicated URLs.
"A most simple and professional way for us to collect client booking information coupled with having an e-commerce platform to safely conduct our customers financial details. With Powform we have been able to create a tailor-made booking app that does what we need it to do. Try it, it won't disappoint…"

Gordon Smyth - Founder of The Irish Kids Golf Tour
You can see the forms that were created here: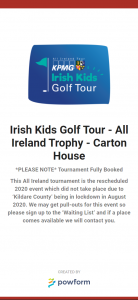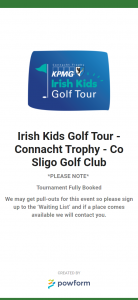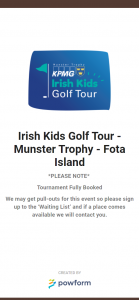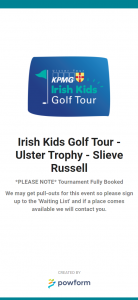 Powform also provides an Irish Kids Golf Tour event waiting list form for additional potential competitors who wish to be notified when a relevant aged competitor withdraws from a requested event.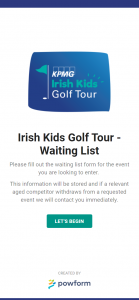 Highly Configurable - No Coding
Build professional and fast branded e-commerce and customer data collection web apps, no coding experience needed. Scalable solutions that can be built and integrated into your business in minutes.

Powform enables you to create branded, interactive, multi-feature apps for mobile and desktop browsers, including all the smart features you need collect customer data and payments. With the addition of conditional logic you can provide a more tailored experience for your customers.

Our managed secure database allows you to store and analyse all submitted web app data.

Want to store all app data in house?
App submissions can be directed to other business systems via secure authenticated api services.
Contact us today to discuss your custom branded no-code web apps requirements.
Get Started Now